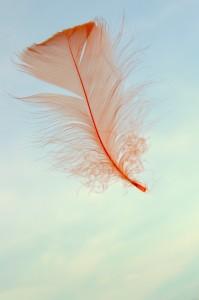 Just a week ago, I used the AlterG Anti-Gravity Treadmill for the first time. The AlterG is basically a treadmill that is able to support a percentage of a person's weight as one walks or runs on it. It requires a user to put on a special pair of shorts that attach to an inflatable compartment of the machine. After some calibration, the AlterG is able to apply a uniform upward force around the waist, and can bear up to 80% of one's weight. You can imagine how useful this is for many forms of rehabilitation.
Gaining "permission" to use the AlterG was bittersweet. It was a darn cool machine, but the fact that I ran on it meant I was hurting. I was experiencing metatarsal pain, and my coach suggested that I start doing my mileage on our fairly new AlterG to take some of the load off of my foot. The AlterG is very useful for those returning from injuries, and for those looking to prevent them. Because I was not that injured, I only let the AlterG carry 15% of my weight.
Equipped with an iPod and a fan providing a breeze, I started my run. I figured out I could close my eyes and run without being afraid of falling off the treadmill. I've never been able to take more than 20 steps with my eyes closed, but with the AlterG, I could; it keeps you firmly in place. I imagined I was running on a beach. The reality was that I was stuck on a treadmill, isolated from my teammates, with not much of a view other than the electronic screen of the treadmill. Thinking about beaches while listening to music was the only way I would finish that run as a sane person.
I didn't think that bearing 85% vs. 100% of my own weight was a significant difference, so I brought the percentage to 90% to see if I felt a difference. I felt like someone has started to pile bricks on me! Eventually, I adjusted. Of course, I also had to try the AlterG at 65%. It was awesome; a 6-minute mile pace feels like a walk in the park, just bouncing off the surface. The AlterG truly does its job.
Is the AlterG worth the hefty price-tag for personal use? Not a chance. However, if you're a runner recovering from an injury (e.g. a stress fracture), checking to see if there's a center with an AlterG in your area might result in a cool alternative to aqua jogging to get you healthy and back to running ASAP.