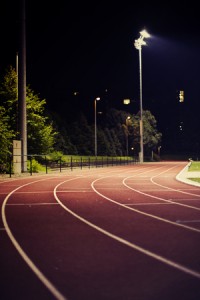 Each runner prefers a different type of running shoe. Whether it be a shoe that makes for great stability, cushioning, motion control, or for specified terrain, the running shoe is perhaps the tool that will either help or hinder your running experience. I have compiled a brief list of the top running shoes on the market today.  I have added my personal favorite as well.
Stability is a very important element for a running shoe to provide, as it will vastly increase not only your running speed and form, but it will enhance the overall health of your feet and legs.
Brooks Adrenaline GTS. This shoe comes from the Brooks company, a leader in running shoe manufacturing. This shoe was named one of the best for stability, and it also receives very high marks for cushioning and shape.
Nike Pegasus Running Shoe. If Nike is more your style, the Pegasus is the perfect shoe for you. The Pegasus is affordable, and it receives high ratings for stability and overall style of the shoe. The comfort level Nike has built into this shoe is also noteworthy.
Runners with high arches require a greater amount of support and cushioning, as their feet fall harder than people with low arches while they are running.
Adidas Response Cushion 7. Along the same lines, this shoe was made especially for people who prefer or require a lot of cushioning when they run. Adidas specifically designed the cushion to mold into the arch of the foot, which almost completely protects your foot from strain.
Shoes with major motion control features will prevent overpronation in the heel and the low arch of the foot, which is a condition that is severe enough to inhibit your ability to run or walk.
Mizuno Alchemy 9. Coming from another very famous athletic manufacturer, this shoe is perfect for motion support and stability. The technology in the shoe counteracts the rolling motion of the feet while running, which helps in both races and recreational jogs.
Puma running shoes. These are my personal favorite, and I have stood by them for years. For someone who does not run races or extremely long distances, Pumas provide a near perfect amount of cushion, support, and motion control technology. The shoe is also affordable and lasts a long time.
Next time you are looking for the perfect running accessories, do some research to discover what type of shoe will best compliment your foot, for your needs. All of the shoes discussed above range from about $75-150.