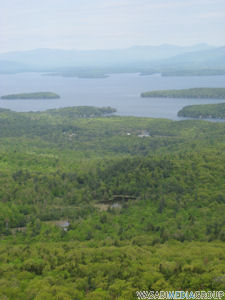 Hiking is a wonderful way to relax, enjoy the outdoors, get and stay fit. But if you set out on the trails improperly prepared, hiking can turn out be a less than enjoyable experience. First, you need to be physically prepared to hike, and the training that you do will be primarily determined by the duration and terrain of the hike you are planning. For a simple day hike on a relatively flat trail, daily walking around a track or on a treadmill would be sufficient. For longer trips, and hikes on rougher terrain, it is important to plan ahead and build up your strength and stamina. The amount of training that you need will be determined by the location and duration of your planned hike. Basically, if you can effortlessly walk a mile in twenty minutes or less, you should be fine on any moderate-intensity hike.
It is important to have the right equipment for your hike, as well. Choose the right footwear for the surface you will be walking on. If you aren't sure what you need, it would be a good idea consult you local sporting goods retailer. As for clothing, you always want to check the weather forecast for the area that you plan to hike and dress accordingly. Layering is a good idea, especially at times of year or in areas where changes in the weather can occur without warning. You want to be able to add or shed layers as needed.
Provisions are often the most difficult necessities for the beginning hiker to gauge. Eating is very important whether on a short day hike or a days-long trip. Trail mix or energy bars are good supplemental snacks to take, as well as something salty, along with meals enough to replenish about 300-500 calories per hour hiked. Water is the single most important item to carry, but also the heaviest. Try not to carry so much that you are encumbered, but carrying too little is a hazard. As a rule of thumb, and especially if you are not sure about the available water supply where you are hiking, you should carry and consume about 3-4 quarts per hiking day.