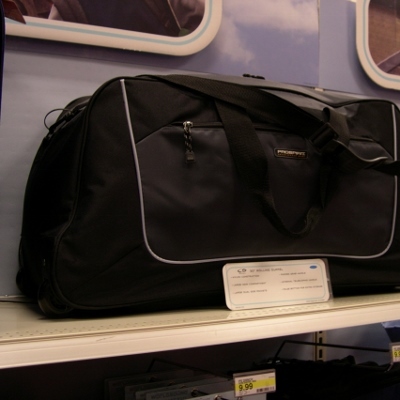 Working your gym visits into your lunch break or before and after work may be the only way to stay fit without sacrificing work or family time. Unfortunately, that often means you need to transport your workout gear wherever you go to avoid missing out on a convenient exercise session.
After an intense workout, your gym clothes and shoes may emanate a smell better kept in the laundry room. As a result, you may be tempted to forego the experience altogether to avoid the inconvenience of carrying your supplies around town. Fortunately, you can actually invest in a high quality gym bag, or two, designed to keep your equipment contained and easily accessible. Here are three gym bag types to consider.
Sack Pack
A simple sack pack can keep your gym supplies secure without having to carry around a bulky bag. The pack features a large single pocket that can easily hold a change of clothes, shoes and a few extra items. The top of the pack cinches shut to keep items from toppling out when you throw the bag into the back of the car for transport. A strap on each side of the bag allows you to carry this pack on your back or by hand.
Duffel
If you need to carry a bit more stuff or have items that cannot be squished into a smaller tote, consider carrying a duffel bag designed for gym use. Purpose built gym duffels feature mesh air vents that allow moisture to escape the confines of the bag to reduce the chance of mold and mildew growth. Duffels offer a number of pockets designed to hold your soiled clothing, electronics and valuables, like your keys and wallet. Two thick straps allow you to carry this bag by hand without straining your already tired muscles.
Tote
If you prefer a covert gym bag, choose one that looks like a stylish tote instead of a backpack or duffel. Gym bag totes come in a wide range of colors and materials, ranging from black canvas to blue leather. The totes often have plenty of interior pockets for storing your used clothing and exercise equipment. Outer side pockets can hold your full water bottle or after workout snacks. Totes often offer two different ways to carry your bag: top mounted handles and a long shoulder strap.
Fitting Your Gear
If you carry around equipment, like jump ropes, exercise bands and progress tracking devices, consider rolling up your gym clothes to make room in the bag for the rest of your supplies. You can place a zippered pouch inside to hold your soiled clothes if your chosen gym bag doesn't have one integrated into the main pocket. To keep your bag smelling fresh, turn your gym bag inside and wash it as directed on the tag at least once a month. You can add a few dryer sheets to an inner pocket to maintain a fresh, clean scent in between washings.