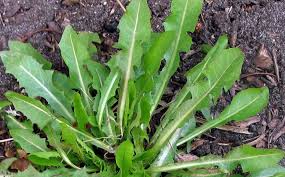 It is time for spring cleaning, and that includes not only your house, but also your body. There are some superfoods that are available now that are in season and are powerful antioxidants to cleanse your body. This produce is jumping out of the ground now, and should be available anywhere in the country. You can use these foods for juicing, in salads, or as a powerhouse garnish. Eating them raw will give you the most potential from these foods, though using them in cooking will still give you some of the benefits of these potent enzyme filled superfoods.
Dandelion Leaves – These flavorful leaves can be used in salads by mixing with other vegetables, or by chopping them up with some sweet fruits, such as apples, to counterbalance bitterness. Dandelion leaves can be bought in organic food stores in bunches, or, if you live in an area where the dandelions are starting to grow, you can pick them in the wild. Just be sure that you clean them thoroughly. Dandelion is an age old remedy for detoxing the liver, and dandelion extract is still used today in my supplements formulated for the liver.
Raw Organic Sesame Seeds – These are great sprinkled on top of foods like oatmeal, cottage cheese, and spread over cooked vegetables like asparagus and carrots. They are high in antioxidants, and help to clean the liver when taking over the counter acetaminophen products, like Tylenol. They are also a great source of protein, B complex vitamins, folic acid, and calcium.  Combining a handful of organic sesame seeds with an equal amount of raisins on a daily basis also will help the digestive system in overcoming inflammation.
Broccoli Sprouts – Broccoli sprouts are abundant right now, and their cancer fighting benefits are amazing. They are actually more potent in fighting cancer than broccoli alone, because the sprouts are higher in phytonutrients. Be sure to wash them well, because younger plants that have just come from seed very likely have been fertilized with an organic manure mixture, and it can have traces of E. coli. Add to sandwiches and dips for a fresh crunch and flavor.
Lettuce and Other Greens – Leafy spring greens like leaf lettuce, Swiss chard, and kale are a source of chlorophyll, which is chock full of magnesium. Magnesium is the main mineral for function of 300 metabolic functions, so you know it is important to your health. Also, chlorophyll helps your body boost energy.