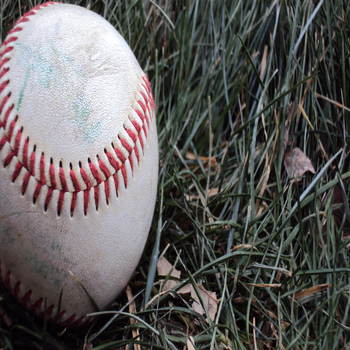 All across the United States, parents dream of a child who will be a sports phenom. They place toddlers in year-round soccer leagues, or in exclusive gymnastics clubs, or even in private wrestling instruction.
Dreams can come true, but more often than not, dreams can be shattered due to overuse of particular joints. Beware of knees blowing out if you push your child too hard at basketball, or elbows giving way if you force your son or daughter to pitch year-round.  In essence, don't ruin dreams through overwork!
First, you should always keep your child active.  A healthy dose of activity keeps a young person fit and healthy. The trouble begins only when children become so entrenched in a sport that parents may lose sight of what is best for the child's safety.
I have a perfect example.  I know a young woman who is very talented at basketball, so much so that she plays year-round, and she has for years.  Now a sophomore in high school, her knees ache every day, and she must undergo surgery today to fix a blown knee.  Of course, the is a worst case scenario, but maybe a rest from the jolting sport of basketball at some point during the year would have prevented the situation in the first place.
If a parent really wants to encourage a child to excel in sports, then he or she should let the child become an all-around athlete, then begin a quest to become the best in a particular sport.  Think about Joe Mauer, catcher for the Minnesota Twins.  He could have played football as well, but he chose baseball.  Or what about the great Deion Sanders? He could have played several professional sports.
Instead of pushing a child at such a young age to be perfect in one sport, work on developing the skills that make a great athlete:  concentration, confidence, agility, and overall strength.  And work with your child's doctor or other health professional to prevent serious, life-changing, injuries.
Dream on… Your child can become that star athlete, just be cautious in the way you help him or her get there.