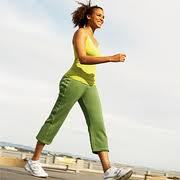 Walking as a source of cardio can have many benefits over another activity such as running. For example, while walking, you can wear more gear than you normally would running. While running with a neck cooler might not be comfortable, you can probably benefit from a neck cooler while you walk.
There are a lot of different items that you can don to help you get the most out of your walk on a hot day. I would prioritize a proper hat as one of the most important accessories. Hats have a lot of benefits. They keep your head cool, and a well designed hat will wick away sweat. You should get a hat with a full brim or even a neck drape; that neck drape will prevent the back of your head from getting sunburned. A sport hat will provide your head with protection that no amount of sunscreen could do.
Another neck protector is a neck cooler. Neck coolers have the ability to absorb water and keep your neck cool via evaporation. A friend of mine actually uses a neck cooler and swears by it. They look like bandanas. Similar to a neck cooler, a hand cooler is typically a frozen gel pack that you can wear on your hand to help cool yourself. It's lightweight and pretty comfortable.
Bringing water is always a good idea, even if it is just to get some weight into your workout. There are many different water bottles out there, so I won't go into them all, but if it is really hot and you would like to keep your bottle relatively cool, you could look into getting a ice water bottle. These bottles have insulated walls that help to keep your water nice and cool. Another way to carry water is in a fanny pack that has bottle holders built into it. Fanny packs also give you a place to store your ID, keys, cell phone, etc.
Walking in the heat can be a dangerous workout, so be sure to wear proper clothing while doing so!