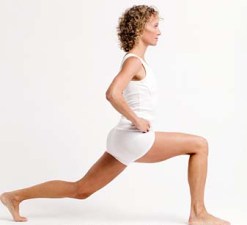 So it's that time of year again, where it seems like everyone has decided that they will make the new year one of better health and better fitness. The gyms become jammed for about three to four weeks, then all of a sudden everything goes back to normal, and all of those people who said they were going to be healthier, have found excuses not to do so.
Yeah, I know, that's a pretty pessimistic view, but when you've witnessed it as many times as I have, it's hard not to see it any other way.
So enough with the pessimism. Let's look at some things we can do to stop this cycle from happening again this year.
1.    Re-Evaluate Your Goals
Are they too ambitious?  Is it really something that you want?  Are you prepared to do this?  There's no shame in admitting that you tried to bite off more than you can chew.  Maybe you just need to give yourself more time than you thought.  It's much better to change your goals to something that you will accomplish, then never accomplishing anything at all.
2.    Tell Someone
By telling someone else your goals, you now have someone to hold you accountable to them.  This little bit of extra motivation can sometimes be the difference between success and failure.
3.   Write Your Reasons Down
Post a sheet of your reasons why you made your goals to begin with, and place them somewhere that you'll see them every day – ideally first thing in the morning.  You can even post them in multiple places, if you think you'll need reminders throughout your day.
So instead of making this another year of not following through, hold yourself to higher standard, one that you deserve, and make this your year of accomplishment!