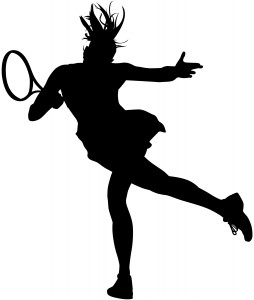 For many people, cardio workouts do not excite them like a juicy steak at Ruth Chris. Many of us only exercise to lose some weight and to get into shape. It is kind of like eating vegetables; we many times only eat them because they are healthy for us. When people do not obtain desired results from their cardio workouts, they often lose interest; however, there are little things you can do to help you get the best results from exercising.
The first thing is that you need to pick an activity that you actually enjoy, which means if you hate to run, then don't, because that is not the best way to maximize your cardio workouts. That doesn't mean, however, that you should swear off all cardio activity. You've got enough excuses – you can't use this one. The key to sticking with a cardiovascular routine is picking an activity that you really enjoy doing. Just do this activity at increased intensity 2-3 times a week to get the best workout. (Tennis anyone?)
Additionally, make sure you have to right equipment. Whatever your chosen cardio activity, having the right equipment is a must. Not only will it allow you to perform the activity correctly, but it will also minimize your chances of injury, and it's one of the simplest ways to maximize your cardio workouts. It is hard to help the your own cause if you are on the sidelines! This brings me to another point. Focus on correct form, because it will not only help you stay injure free, it will help you burn the most calories, and that's profit-maximization (or in this case workout-maximization).
In some cases, people don't get the best workout, because they didn't necessary work their whole entire body.  Strive to work out all muscle groups.
Another tip is to switch up your cardio workout. The same old exercise might just bore you enough to seek the couch.
After the workout, it's best to not eat for an hour, because you may burn some extra calories that way.
With these tips in mind, you can maximize your cardio workout.