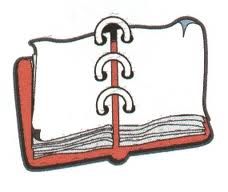 One of the greatest aspects of running is that it requires no special instruction or equipment to get started; however, just like in any other field, being a student of the sport will help you improve.
Just for kicks, I recently read Jamie Fixx's, The Complete Book of Running (1985), now decades old. Despite containing a few statements that are now obsolete and mildly humorous (e.g. mention of leather running shoes), the book still contains valuable insights from an experienced runner. Of course, everything needs to be read with more than a few grains of salt. That said, the same should even apply to modern books on running.  We can only make recommendations based on what we know now, and that is bound to change. Think about the shoes that were worn 40 years ago (extremely flat) compared to the ones worn one decade ago (lots of structure) compared to the ones predominantly worn today (less structure). Somehow what we know about running continues to change (I smell marketing). It's best to read a variety of books to get many viewpoints so that you can make an educated decision on your own. However, if you've never read a book on running, these three picks are a superb starting point:
Daniel's Running Formula (2005). Many runners consider taking their training to "the next level" by adding workouts to their training, but don't know where to start. This book, written by "World's Best Coach" Dr. Jack Daniels, provides a training guide for runners (of various skill levels) seeking to race anything from 800m to a marathon.
Running on Air (2013). This is a new one, released this past April 9. Most running books focus on form, speed, or distance. Have you ever thought about how much your breathing could be affecting your performance? In Running on Air:  The Revolutionary Way to Run Better by Breathing Smarter you can learn how changing your breathing technique might help you simultaneously runner faster and more at ease. The book also provides notes on stretching, cross-training, and core exercises, as well as several examples of detailed training plans.
Pre (1997).  As important as it is to stay up to date on the science of running, it is also useful to learn about those who have come before and either faced a similar battle or did something extraordinary in this great sport. In The Story of America's Greatest Running Legend, Steve Prefontaine, you'll learn about one of America's greatest runners of all time whose life was abruptly cut short.
Reading though just a few books on running, you will eventually find a method that works for you or stories that give your extra motivation and make your running experience that much better.
Editor's Note – Louise is a three season athlete for varsity sports teams at Div. III MIT. She runs cross country, and she is also a mid-distance runner during indoor and outdoor track. She currently holds the school record as an individual in the Mile, and shares the title for the 4x800m relay and Distance Medley Relay. A junior this year, she earned All-America status (Top 8) at Indoor Nationals in both prior seasons, and has high expectations for the upcoming indoor and outdoor seasons.