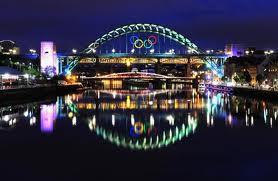 A few weeks ago I wrote an article about the 2012 London Olympic Trials. At that time, one of the biggest questions was "Lochte or Phelps?" Now that the 2012 London Olympics have come to a close,  it is fairly obvious that Lochte is finally going to get his chance to shine.
Lochte has had the unfortunate luck of competing in the same era as one of the greatest swimmers of all time, Phelps, but he never gave up. Until recently, Lochte has constantly been in the shadow of Phelps; however, when it came down to it, who was the better swimmer at the 2012 London Olympics?
This goes without saying, but both were extremely strong swimmers. Phelps was looking to win yet another gold in the 400m individual medley. That medal in particular has been USA's since the 1992 Olympics. Unfortunately, this dream did not come true for him. For the first time since 2000, he did not medal in an Olympic final. In fact, he barely made it into the final after beating Hungary's Laszlo Cseh by 0.07 seconds. From there, he was trying to win out of lane 8.
Lochte dominated the race from the very beginning, and won the gold medal with a time of 4:05:18. Phelps ended up swimming a 4:09:28, which put him in fourth place. Lochte's spirits were definitely high that day as he stood on the podium and looked to his right and to his left — no Phelps; his dream finally came true!
The two went head to head again in the 200m IM. As the 400m IM is a pretty draining race and can have a great effect on the body, people were starting to worry about Phelps' performance. Luckily, Phelps went out with the lead and never gave it up. He beat Lochte by about 60 milliseconds.
In terms of overall medal counts, Phelps won 4 gold, 2 silver, and 0 bronze. Meanwhile, Lochte won 2 gold, 2 silver, and 1 bronze. With that medal count, Phelps became the most decorated Olympian of all time. He now has 22 medals, 18 of them are golds. There's no doubt that Phelps is one of the greatest swimmers of all time, if not the greatest; however, I have a feeling that this won't be the last we see of Lochte. In the end, they are friendly rivals who push each other to bring Team USA towards the top.