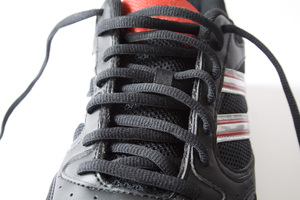 Have you ever considered yourself a runner? Have you ever sprinted, jogged, or galloped by hitting the road, pavement, or track with your sneakers? It may have been years (and years) since you've run; however, you took that first step with a pair of running shoes and that translates into this tidbit of enlightenment – you are still indeed a runner. In other words, once a runner always a runner.
It's kind of like riding a bicycle. Once you learned how to ride one, you will forever be a cyclist. You learned what pace, distance, endurance, and stride was, and fundamentally you were trained how to properly race on foot. How about that, pretty impressive for us runners with wrinkles, don't you agree?
I played basketball in school, and we would run up and down the court during practice. I didn't conventionally hit the pavement, I did, however, run in my first organized race this year at the age of 58, and now I'm recognized as a runner (well in my mind really a jogger, but that's close enough). Any e-mail or publication that I receive that reads Dear Runner, designates me as bona fide ambler.
Even if you consider yourself too old (which you never are), and are still mobile in fairly decent shape, you can certainly run (be sure to ask your physician for his or her approval). There are no excuses for you not to, especially since you will be able to reap the rewards. Here is a list of benefits of running for active, over 50 adults:
1) Lowers blood pressure, as well as improve your cardiovascular system
2) Helps maximize your lungs potential
3) Burns calories (typically 100 calories for every mile you run)
4) Improves sleep, eating, and relaxation
5) Releases endorphins (runner's high)
6) Helps eliminate stress
7) Strengthens bones
There are other pluses related to running which include a thumbs up to consume carbs (that's a big plus in my book, love that pasta!), muscle development (sorry no six packs here, only great legs), and also an increased level of self-esteem. Don't be fearful of damaging your knees. If your knees are going to fail, they would regardless of whether you run or not, according to studies from the Stanford University Medical Center. The studies also showed there were 50% less cases of fatal diseases such as cancer, heart disease, diabetes, and stroke in those over 50 who were runners.
Just like riding a bicycle, we all know how to run; just put one foot in front of the other, and you're off (perhaps to a new lifestyle). If it's a youthful hobby you are thinking of, try running again. You may just become addicted to something healthy and enjoyable that will in all probability prolong your life!