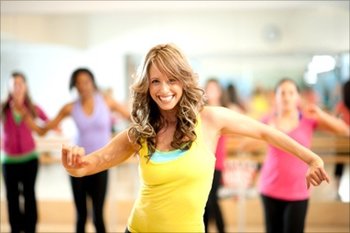 One of the most popular fitness regimes to take off recently, Zumba classes have certainly got a lot of people very excited about exercise and rightly so. However, for the uninitiated who may have heard of it but aren't exactly sure what it entails, here's a handy guide to what it's all about!
What is Zumba?
It's an exciting, high impact form of cardio-vascular workout that's mixed with a rhythmic and uplifting Latino Beat. Its aim is to make exercise fun, accessible and to stop it seeming like an unending chore that "must be done". It's founder was a gentleman called Alberto "Beto" Perez an exercise instructor, who developed the regime in the 1990s. It came about quite by accident after he turned up to take an aerobics class without music and ended up having to improvise a routine to the traditional Latino beats he grew up listening to. That one class proved popular and it took off from there.
What can it do for me?
It is an intense workout, so as well as getting you fit, it will help you lose weight and stay trim. Zumba classes typically last for around an hour, during this workout you'll undertake exercises that include interval training and movements to improve core strength like lunges and squats. This type of training is designed to help give maximum calorie and fat burn and also will help to trim and tone any areas of the body you feel unhappy with.
What is so good about it?
Every Zumba instructor will tell you that although you're working hard and it's high impact, the dance music lets you loosen up, making it feel less like a hard workout and more like a pleasurable dance routine. Many people who go to Zumba classes end up taking their friends along too, which lends the whole experience a party like atmosphere that makes it all the more happy and fun! Luke Mohr, founder of the London based Go Mammmoth sports and fitness club who have recently launched their own series of Zumba classes told us;
"When we were looking to branch out of our traditional roots in team sports leagues and into fitness classes we wanted to make sure we kept our social sports ethos intact. Speaking to instructors and class participants it soon became clear that being at a Zumba dance party was far more than a bit of exercise but the regulars treat Zumba like they would a night out – a chance to meet friends and have a dance, just with water bottles instead of cocktails!"
Tips and hints for newcomers to the Zumba experience
Zumba isn't just for beginners to exercise. Anyone, whether male or female and whatever their fitness level can join and have fun. As a sensible precaution, before undertaking a class you might want to check with your Doctor, but other than that all you need to do is make sure you're wearing comfortable workout clothes that fit well.
Women who are taking part might feel more comfortable wearing leggings rather than sporty shorts and men who are joining may prefer to wear longer Bermuda style shorts, as they will keep your leg muscles warmer.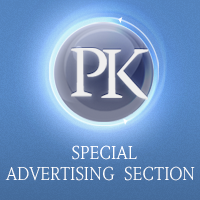 It is also recommended that you take a towel with you to dry off during rest sections of the workout and a bottle of water to sip, as rehydration is essential during these sessions.
The most important thing to do is have fun, let go of your inhibitions and learn to move to the rhythm of the music. Zumba is universal and for everybody!