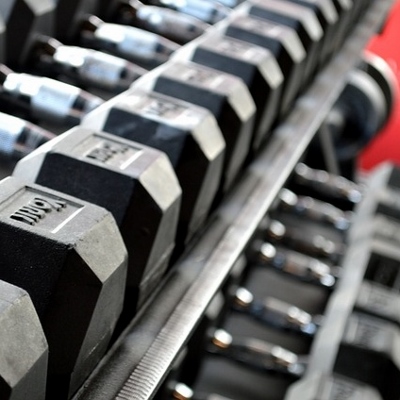 Do you enjoy everything high tech? Are you first in line for new gadget releases? If so, you can bring your adoration for high tech designs to your fitness routine by picking up some magnetic free weights. These weights can replace a full rack of dumbbells without taking up much room, making them great for small fitness areas in your home. All of the free weight devices increase and decrease magnetic resistance at the flip of a switch to change the load on command. You can choose one or all of the configurations listed below to suit your fitness routine and body type. Read on to learn more.
Dumbbells
PowerBlock released the original adjustable dumbbell in its iconic rectangular shape in the early 90s. This dumbbell comes with a lifetime warranty on all parts and service. Since then, other manufacturers have released similar magnetically adjustable weights in a classic dumbbell shape.
For either shape, the weight adjusts from a mere five pounds to more than fifty. You make the adjustments using a slider or dial to change the weight in 2.5-pound increments. The thick, comfortable handle helps you keep the weight centered in your palm to reduce the chance of injuries occurring.
Kettle Bells
The popularity of the magnetic resistance based dumbbells made way for the development of one shaped like a kettle bell. Instead of just targeting your upper body with dumbbells, you can do a full body workout with kettle bells.
Since the shape of the kettle bell challenges your muscles on its own, the weight range doesn't go as high as magnetic dumbbells do. The range starts at five pounds and only goes up to twenty-five on the high-end devices. Most of the adjustable kettle bells feature an easy to use slider at the top to switch between the pound ratings. Pay close attention to your intended workout movements while selecting an appropriate weight.
Armbands
If you would prefer to integrate strength training into your cardio routine, think about getting the armband magnetic weights for your exercise gear collection. These small devices hook around your wrists or ankles to provide resistance while biking, running, walking or doing aerobics. You can slide the resistance up to fifty pounds or all the way down to five, depending on your fatigue level at that time. To avoid injuries, you can start out slow and gradually increase the resistance as your body warms up.
Finding the Best Type
If you do not want to invest in these devices before checking them out, go to the nearest exercise supply store to give the gadgets a try. Salespeople will help you learn how to operate the device and use the correct form while lifting the heavy weights. You should try each device for five to ten minutes to see how your body responds to the balanced weight. You might find that you like all three enough to create a workout that includes each one.