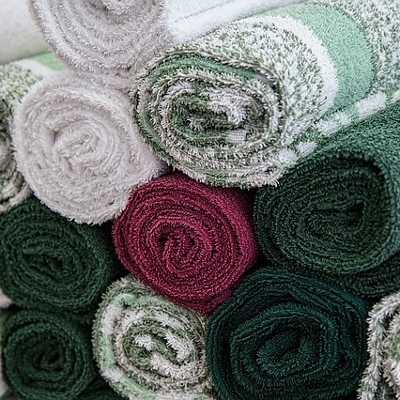 Having a good towel is important for your workout. If you train at a gym, a towel can help protect you from bacteria and germs left on gym equipment from other exercisers. You can use your towel to cover your yoga mat, or just to clean up after a good run. Here are 5 of my favorite towels that work well after a good workout.
1) Microfiber towels – These are a light weight alternative and a great if you need to bring your gear with you on a long run, or if you don't want to carry around a big bulky towel. They are very moisture absorbent even if they look flimsy and thin. They are not quite as comfortable as a larger, thicker towel, but they are ideal for a workout.
2)  Yoga towels – These specially designed yoga towels can do dual duty as an extra layer on your yoga mat, or as a cozy blanket as you cool down in corpse pose after an intensive flow. Yoga towels tend to have an extra grip surface so that you can use your towel for support in your poses.
3) Gym towel with pockets – This is a genius idea that adds pockets to your towel making it a safe place to store your cell phone and keys during your workout. You don't have to worry about dropping your things while you workout because the towel has a hook so you can loop it around your treadmill or elliptical trainer while you work out.
4) Ikea bath towels – These simple, inexpensive towels are super absorbent and cozy, yet thin and easily portable. I keep one or two around as workout towels because they do well at the gym and won't be a big deal if I happen to lose one. They come in a ton of colors, so you can find one that suits you and your style. They also come in a bunch of different sizes, so if you want something bigger, get a bath sheet or stick to just a simple hand towel.
5) Bamboo towels – This is an eco-friendly alternative that is super absorbent and soft. Feel like you are at the spa during and after your workout. These towels are a little more expensive, but they are thicker and softer than many of the other alternatives. These towels get softer with use, so even if you are not so impressed in the beginning, give it time and this is one towel you don't want to give up.