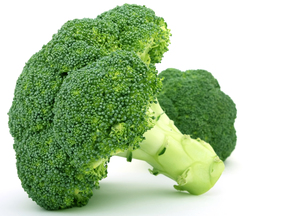 No time to cook?  No problem!  I have six simple recipes to share with you that require very little prep, only a few ingredients, and no cooking.
My friend, Meegan Guirino, the produce manager at A-Market Natural Foods in Manchester, NH, invited me into her kitchen for a tasting session of some of her favorite, easy-to-make, raw food meals.  And they were delicious.
I was surprised at how simple and tasty her recipes were, and I was inspired to share them with you, because they are super-supportive of a healthy body.
Raw foods contain enzymes that help to restore your body's enzyme supply and to help you digest foods efficiently.  They are essentially "live" foods, so they help you achieve a vital and fit body.  Raw foods are a very important dietary staple for everone's health.
Whenever possible, try to start your meals with raw foods; this will aid in healthy digestion.
I hope you enjoy these awesome, raw goodies as much as I did!
When you give the recipes a try, please leave me a comment to let me know how you enjoyed them at FriendYourBody.com.
Bon appetit!
Melissa Koerner
[youtube]http://youtu.be/qxyoQXXFnBA[/youtube]