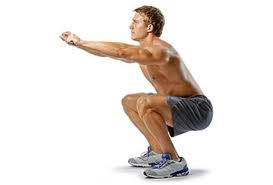 Workout trends for this year indicate that body weight training, which is simply using your body's weight for strength training instead of equipment, is gaining in popularity. The American College of Sports Medicine states that body weight training is among the top 10 workout trends for the first time in years. This is believed to be not only because of the economy and people are in the back to basics mindset, but also because it is a method which is proven to be extremely effective.
Body weight training has been around forever, but even gyms are now starting to embrace the trend by fitness instructors to teach these exercises. They are also trying to make it fun by adding music and lights. Although this may keep people coming to the gym, this type of workout can be done anywhere, and for free. Other trends that gyms are incorporating include sharing personal trainers to lower the cost, as well as offering packages that combine strength training and diet plans.
Just 15 minutes of body weight training three times a week is enough to keep your body toned. Mix up the exercises to work all of the muscles in the body. Combine pushups, squats, and intense jumping moves for a full body workout, and add some cardio for a well rounded workout.
Now that you know what is on trend for this year, let's look at some workout trends that have fallen from this year's top ten list. Pilates, for one, has lost popularity in large cities like Atlanta and New York City, and thought to be on the way out. Some feel that Pilates was more of a passing fad. Yoga has also fallen down the scale, but it is thought that with different variations continually coming out that it will stick around, like hot yoga or power yoga. These variations keep yoga fresh, so patrons are willing to continue to pay for classes.
Everyone is more mindful of how the body works these days, and they are realizing that you do not need a ton of expensive equipment and a membership to a gym to stay healthy. When you perform body weight training, you are also using muscles that do not often get worked when holding on to a machine or equipment. You are forced to depend on your own balance, and this helps to impact the deeper and smaller muscles instead of just isolating the larger ones.