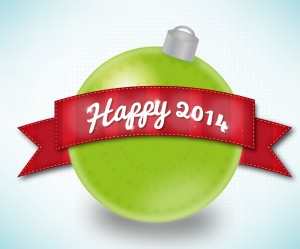 Each New Year's Eve the majority of the population of the US makes a resolution to stop or start doing something, and most often it is to start exercising or exercising more. Usually by the end of the month, these resolutions are less than a faded memory and we are back to old habits of sitting on the couch watching TV. So what is the key to success when wanting to start an exercise regimen? Start now – don't wait for January! Following are some reasons why you should start sooner, rather than later.
Less Weight Gain – Come on, it's the holidays, and there are all of those delectable sweets, and huge dinners, and tables 12 feet long full of appetizers. No doubt you are going to pack on the pounds, right? Wrong! If you start your new exercise routine now you will feel more obligated to yourself to eat better. It doesn't mean you can't indulge a little, but you will feel so much better about yourself. You may even lose a few pounds during the holidays. What motivation!
More Energy – The holidays can be exhausting, and working out gives you more energy. It couldn't be a better time to give yourself not only an energy boost, but it will also allow you some much needed "me time" to recharge physically and mentally during the holiday rush. You will also sleep better if you are exercising during this time which will also keep you feeling energetic through the holidays.
New Lifestyle – That's right, after you have already started an exercise routine, it is no longer a resolution, which often holds a bad connotation for failure – it is a new lifestyle! By the time the New Year rings in, you will already be on a steady schedule of exercising, and it is just part of your daily life.
Final Tips – To be sure you are successful at sticking with your new exercise regimen, find a friend to start with you. Be sure it is someone who will also stick with it, especially through the holidays. Reward yourself for your efforts by going to a spa one day, or taking time out to go to a movie or other activity that you enjoy. Also spend time visualizing yourself fit and healthy. Visualization is a very powerful tool. Keep this old saying in mind, and even tape it to your refrigerator for motivation- "The way you greet the New Year, the same way it will go by".