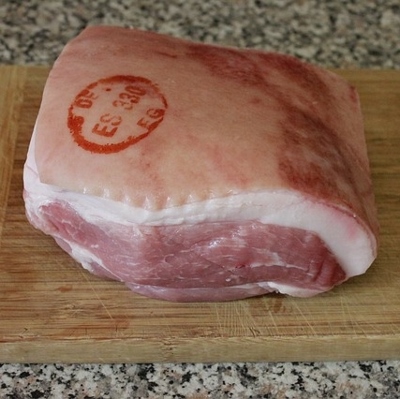 A diet low in sugar can help you lose weight and stay healthy over the years. You can easily cut out the sugar by eating a protein heavy diet with lots of vegetable sides. Before you know it, you won't even miss the bread, pasta and other carbohydrate rich ingredients that constantly spiked your blood sugar. This is especially true if you frequently enjoy perfectly spiced and cooked meat that tantalizes your taste buds. Here's a recipe for an exquisite pulled pork meal to get you started on this low carb journey.
Ingredients
Consider setting out your supplies the night before to make quick work of the prep process in the morning. You need to start this recipe about eight hours before your normal mealtime to allow the low cooking temperature to create a moist, tender cut of meat.
4 to 6 Pounds pork shoulder
8 Tablespoons chili powder
6 Tablespoons smoked paprika
2 Tablespoons onion powder
2 Tablespoons granulated garlic
1 Teaspoon black pepper
2 Teaspoons sea salt
3 Tablespoons Splenda (or any other sugar substitute)
1 Cup water
Various vegetables for roasting
Mix Your Spices
Mix the chili powder, smoked paprika, onion powder, granulated garlic, black pepper, sea salt and Splenda together in a small bowl or plastic bag. You'll use these spices to create a flavorful cooking liquid and add delicious flavor back into the meat after pulling it apart.
Cook The Pork
You can cook the pork in the oven or a crock pot, depending on your preferences. Pull out the frozen pork and place it in a roasting pan or crockpot vessel. Pour in one cup of water and sprinkle the seasoning all over the meat. Cover the pan with foil or place the lid on the crockpot. The oven temperature should remain on 275 degrees for six to eight hours. For the crockpot, select the high setting and allow it to cook until fork tender, which usually takes six to eight hours as well.
Just like with beef, you want to allow the pork to rest for at least ten minutes before pulling it into smaller pieces. Keep the pork in medium sizes chunks to avoid creating a thread-like consistency. Even in small chunks, the pork will carry enough seasoning on the outside and melt in your mouth with just a few bites. Once you pull the pork, sprinkle a 1/8th of a cup of seasoning and 1/4 cup of cooking liquid over the top to finish off the meat.
Serve and Enjoy
You can serve the pork with roasted vegetables, like broccoli, asparagus or green beans, to complete your low carb meal. You could also create a mashed cauliflower dish with a touch of sweet butter. Experiment with different types of vegetables alongside your pork to create the perfect meal for your family. If you have leftover meat the next day, you can use it to top cream cheese stuffed peppers or eat it on a salad.