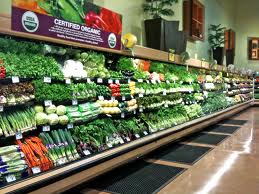 There's nothing better than eating nutritious low-calorie snacks to promote health and well-being. Healthy snacks can be hard to come by, especially if you're looking for something in your supermarket's snack aisle. Tempting snack foods like potato chips and candy are a health-conscious person's worst nightmare. Food found in the snack aisle tends to be high in calories, high in fat, high in sodium, but low in nutrients. Hence, in order to "stay safe," consider visiting your supermarket's produce section instead. The produce section contains a treasure trove of low-calorie, high nutrient foods that will whet your appetite and fill your belly in between meals. Here are some delicious low-calorie snack suggestions that use fresh produce and involve little to no preparation:
Fruits
Fresh fruits make a great snack choice – low in calories, low in fat, and high in nutrients like Vitamin C (citrus fruits) and potassium (bananas). Here are some suggestions:
1 medium apple / 80 calories (If you add 1 level tablespoon of peanut butter: 143 calories)
3 apricots / 60 calories TOTAL
1 medium banana / 100 calories
½ cup fresh blueberries / 42 calories
12 fresh cherries / 39 calories TOTAL
1 medium kiwifruit / 45 calories
1 orange / 85 calories
1 clementine orange / 35 calories
1 mandarin orange /35 calories
1 peach / 68 calories
1 small pear / 148 calories
1 cup fresh pineapple / 78 calories
10 raspberries / 10 calories TOTAL
1 medium tomato / 22 calories
½ cup strawberries / 25 calories
2 cups watermelon / 80 calories
Vegetables
Fresh vegetables are low in calories, low in fat, rich in minerals and vitamins (like A and C), and best of all, they contain NO cholesterol. Consider trying some of the following fresh vegetables next time you're in the mood for something light and tasty:
3 carrot sticks / 10 calories (1/4 cup hummus, 3 carrot sticks / 80 calories)
1 celery stick / 30 calories (1 celery stick + 1 teaspoon extra virgin olive oil / 70 calories)
1 medium cucumber / 24 calories
1 large green bell pepper / 33 calories
5 black olives / 25 calories
5 green olives /25 calories
5 radishes / 45 calories
1 cup snap peas + 3 tablespoons hummus / 106 calories
Pistachios and Almonds
These delicious nuts are low-calorie and contain about 160 calories per ounce. (That's 49 pistachios or 24 whole almonds—unprocessed).  Pistachios have only 13 grams of fat per ounce (of which 7 grams are monounsaturated fat, which is good for you) and almonds contain 14 grams of fat per ounce, with 8.7 grams of monounsaturated fat.
As you can see, snacking on foods from the produce section is healthy for your body and your waistline, too. Best of all, in most cases, these healthy snacks suggestions have so few calories that you can treat yourself to more than one serving and stay under 200 calories!