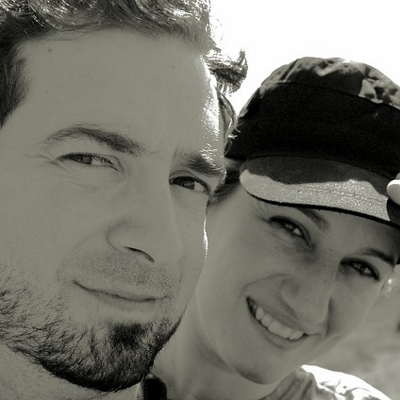 Strict accountability often keeps you working toward your fitness goals when all you would rather do is give up. There is no better person to provide a boost of accountability than your life partner. Your partner may gladly jump on board as your fitness sidekick to work toward a better future together. Choosing a few exercises that are well suited for partner work make it even easier to achieve physical fitness as a couple. Here are three amazing workout ideas to consider.
CrossFit
Although the CrossFit community is incredibly supportive on its own, it helps to have someone there who intimately knows your strengths and weaknesses. Since CrossFit routines often dominate participants' attention, it also proves to be a great bonding experience for couples without other shared interests. You can hit the gym together before or after work to improve your strength with a number of exercises, including squat ball passes and pull-ups. Don't be afraid to initiate some friendly competition to help each other beat personal bests.
Swimming
Swimming alone to achieve fitness goals can be a relaxing, yet incredibly boring experience. Eventually, you may find that attempting to beat your own best times proves a little dull. Bring your partner into the mix for a burst of exciting competition while swimming laps or performing diving exercises. You can also help each other warm up by jogging side by side in the water or seeing who can complete the most somersaults or spins without stopping. Also, consider competing to see who can tread water the longest without touching the sides or bottom of the pool.
Tennis
Tennis is a high intensity sport that torches the calories and builds muscle evenly across your frame. Unfortunately, you must have a partner with similar goals to benefit from this activity. Bouncing the ball off the wall just doesn't provide your heart or muscles with enough of a workout. As you compete against your partner, try to outsmart each other with complex movements that send the ball sailing across the net as fast as possible. Keep up the pace by instating a run only rule or using a doubles court for just you two. You can bring your friends into the game to blend social activities and physical fitness by playing actual doubles games.
Keeping Up Intensity
Finding an adequate pace as a couple can prove to be quite a challenge, especially if you're not at the same fitness level. Assess yourselves together to see where each person currently lies in their fitness rating. You can test out your fitness level by measuring your heart rate during and after running, jump roping or swimming for a specific amount of time. Also, write down and discuss your goals with each other to find commonalities. After spelling out the details on paper, you can put the ideas to the test during workout routines. Be ready to adjust intensity or make other changes on the fly to help each other build strength and burn calories at a safe rate.