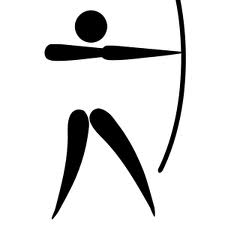 So you have probably heard of The Hunger Games. This series was, and continues to be, huge at this point in time. There are book addicts as well as movie addicts out there, and even people who love both! Needless to say, there is an audience of people who are interested in the idea of The Hunger Games. 
Boston Sports Club jumped on this opportunity and developed a pretty cool program. The program consists of a circuit series that is pretty intense. Actually, it's more than that; it's wicked intense. In the program, people compete to see if they can become the next Hunger Games winner. The program first started in the New York Sports Club. It focused on moves that were inspired by characters and animals from The Hunger Games. Don't worry, you wouldn't be fighting to the death like the characters do in the book. Instead, the workout features archery, tree climbing, strength training, and speedwork.
The program was launched in March, but not all of the clubs are still doing this themed workout. They had a big launch of the program in Davis Square back in March. I actually know the person who won! However, there are plenty of other themed workouts out there. You just have to keep your eyes open for them. The idea behind themed workouts is it make them more enjoyable for all. A lot of people need some motivation to exercise, and the themed workout is a great way to do this. Another popular theme at the moment are zombie or vampire workouts. Another theme that the BSC has done is a Pirate workout. Pretty fun, huh?
Themed workouts keep things exciting and fun. Are you an instructor? If you advertise the theme well ahead of time, you will probably have a great turnout. Great turnout will motivate you to do more great workouts! The theme could be changed monthly, weekly, or even longer than that. It's totally up to the workout planner!