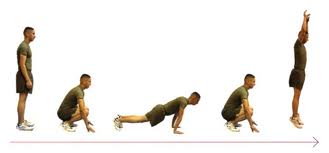 When it comes to working out indoors without a lot of expensive equipment, there are very few exercises that one can actually perform. However, to spice up an indoor workout, there are a few games you can play that will make working out a little more interesting and mentally stimulating. Below are a list of three exercise games that will not only get your body in shape in the comfort of your home, but that will also stimulate your mind.
Cards. One ex-military fitness expert suggested this game on his fitness blog. He likes to workout indoors, especially in the winter months, so he started playing a motivational game to keep the exercise consistent. For this card game, simply get a normal deck of cards and pick three of your favorite indoor exercises. Try to choose one geared for the upper body, one for the lower body, and one stomach exercise. To play this game, just go through the deck of cards one at a time and perform the three exercises for each of the different types of cards. If they are face cards, for example, do 15 reps of the exercise. Aces will be 20 reps and numbered cards will equal the number of assigned reps for each. For example, if you draw a two card be sure to do two reps. You can assign as many or as few exercises to the cards, and should pick them at random to ensure the most varied workout.
Video Games. Consoles and games like the Wii Fit are getting people up off the couch and performing fat burning exercises indoors. Game systems offer a variety of fitness oriented games that require the player to move around and even start to sweat. A game like Wii tennis can be played at a leisurely pace, but can also turn into a high stakes tennis game that will get the blood pumping. For fans of video games, nothing beats the games on Wii Sports and Wii Fit. Although it may not seem like very good exercise, the Wii is actually a great way to stay in shape if played often for a period of more than thirty minutes. While this should not be the only workout of the week, it is a great game to play to burn fat and even spend quality indoor time with your family.
Jump Rope. To really get the blood pumping and all core muscles working, simply jump rope and start to play the games that go along with it. For example, hopscotch can be played in the basement or hallway even without the classic chalk markings. Challenge yourself to set a new personal record of jumping rope reps. While this may not seem like a fun or challenging game at first, jumping rope can be a fun and safe game indoors. Be sure to buy a jump rope that will not scuff the floors!