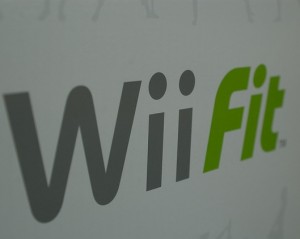 It's a new year and that means New Year's resolutions for many. It is the time when gym memberships increase the most, and more people start to get moving in an effort to get healthy. But what is the best way to start seeing results? Making sure you get a good cardio workout, several days a week, is the fastest way to start seeing not only reductions in your waste line, but also gains in your health.
But you don't have to start off investing in a costly gym. If you don't have the budget, don't let that stop you. Here are a few really easy workout solutions you can start today that you do not need much equipment for at all. As always, make sure you talk to your doctor before you start any new routine and make sure you have a good pair of shoes to support you.
1) Online workout videos – There is a huge assortment of online workout videos available for free. While they are of varying quality, there are some really good ones out there. I love the Fitness Blender workouts for a real cardio experience, but I also like the short quick videos on Sparkpeople you can combine to get a great cardio indoor workout, and the daily hit.
2) Cardio apps – There are some great motivating apps to get you kick started on your indoor workout. My favorite is Zombierun, which is fun on my treadmill at home or on a run outside. You can always just use it and jog around your house, turning it into a zombie fight. A great way to get you moving again! There is also Nexercise that can track your calories burned and award you points and prizes for your exercise. And they even count intense housecleaning as a workout!
3) Video games – A lot of people have tried Wii Fit and failed. While it is not the best long-term solution for indoor cardio, it is a great way to get you started and see if you want to start running outside or try something else. And the best thing is, they are relatively inexpensive. You can buy a used one on eBay or find a good sale. There are a few good games out there that go with the Wii fit, to make things more interesting.