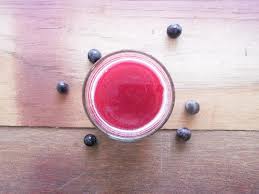 If you're planning to exercise when it's hot and humid, you'll lose water due to perspiration. You'll need to refresh your body and rehydrate. One of the best ways of doing so is to drink a delicious, homemade juice made with fresh fruits, herbs, and vegetables. Low in calories, high in nutrition, fresh juice will help your body get the fluids it needs so that you can work out to and achieve your fitness goals, despite the weather conditions. Follow these tips and recipes for making juices, and you'll quench your thirst while keeping your body fully hydrated:
Buy a good-quality juicer that has at least 0.3-0.5 horsepower, efficiently extracts juice, sustains blade speed during juicing, can juice all types of produce, has a large feed tube, ejects pulp into a receptacle, and has only a few parts to clean.
Wash all produce before juicing.
Cut away all moldy, damaged, or bruised areas from produce.
Peel citrus fruit (grapefruit, oranges, tangerines, lemons) before juicing because their skins contain volatile oils that can cause stomachaches.
Remove hard seeds, pits, and stones from fruits like peaches, plums, cherries, and apricots before juicing.
It's OK to juice the leaves and stems of most produce (strawberry caps, celery leaves…).
Cut fruits and vegetables into small chunks that will fit the feed tube of your juicer.
Drink the juice you've made as soon as you can after you've made it or store it in a thermos or refrigerator.
Choose organic produce to minimize exposure to pesticides and herbicides.
RECIPES
Pomegranate punch: Hand squeeze and strain 1 pomegranate, juice 1 orange and 1/2 inch ginger root and 1 tablespoon raw honey together, add the pomegranate juice and chill.
Strawberry-watermelon thirst quencher: Use a blender to mix 3 cups watermelon, 1 cup strawberries, 1 lime, 2 pitted dates, and 1 tray ice cubes.
Raspberry lemonade: Juice 4 cups cold water, 12 lemons (peeled), 1 cup agave, and 12 ounces of raspberries, then chill.
Lemonade: Juice 2 lemons (peeled) and add ice and raw honey to taste.
Fresh orange juice: Juice 4 oranges (peeled) to make 8 oz. Chill.
Pear-cucumber-mint juice: Juice 4 diced pears, 1 oz. mint juice, and 1 chopped cucumber. Chill and serve.
Pineapple lemonade: Use a food processor or blender to mix 3 cups of peeled and cored pineapple, 1/2 cup granulated sugar, 4 cups cold water, and 6 lemons (peeled), chill.
Cucumber lemonade: Peel 1 seedless English cucumber, cut in half, juice with 8 lemons (peeled), chill and serve.
Orange beet juice: Peel 2 oranges and remove greens from 1 beet and cut into chunks. Juice or blend, chill and serve.
Apple-grape juice: Juice 2 cored red gala apples, then juice 1 cup of green seedless grapes and combine the apple and grape juices. Chill.
Plum-honeydew-tarragon juice: Add a plum (seed removed), 1/2 honeydew melon with seeds and rind removed, and 3 sprigs of fresh tarragon to a juicer, juice, stir, and chill.
Pineapple-ginger juice: Add 1/4 fresh pineapple (peeled, cored, and cut into chunks), 3 carrots (scrubbed, tops removed, and cut into small chunks to fit your juicer's feed tube), and 1 green apple (cored and cut into small chunks) to a juicer. Juice , chill, and serve.