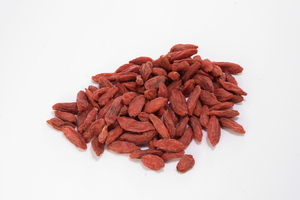 Maybe your New Year's resolution was to lose some weight, or maybe you've decided to start eating healthy foods. Given the endless variety of junk food in your supermarket's snack food aisle, it can be hard to determine what's good for you. Fortunately, food manufacturers are developing new snack products to cater to the healthy and diet conscious consumer. Better yet, subscription services will ship those healthy snack products right to your door, so it's easy and enjoyable to eat right. Here's more information on the latest trend in healthy snack foods:
Snack boxes offer health minded consumers a changing assortment of snack foods (including organic, gluten free, and vegan products) on a monthly basis. You can pay for subscriptions to various services like Healthy Surprise and Sprig to have snack boxes delivered right to your door. The price is right, too. Prices, including shipping, range from $25 for 10-12 servings per box to $100 for 53-60 servings per box. The snack boxes feature delicious treats like organic chocolate, dragonfruit, nuts, cookies, coconut water, organic dried fruit, salt and pepper sunflower seeds, rosemary and orange pecans, non-GMO popcorn, organic macaroons, and organic tortilla chips.
Fitness aficionados will like KLUTCHclub.  It offers snack boxes that are filled with high energy, low calorie products like QSpeed Fast-Melt CoQ10, SkinnyPop non-GMO popcorn, Turkey Perky Jerky, GNU Foods Flavor & Fiber Bars, organic energy drinks, organic chocolate, oatmeal squares, and tea. KLUTCHclub offers different boxes for men and women. The men's boxes are filled with food, while the women's boxes contain a mixture of food and beauty products, including hydrating mists, herbal body washes, towelettes, cocoa extract supplements, and an anti-cellulite product. Monthly offerings vary; immune system products were emphasized in February's snack box, for instance, while October's snack box provided products to help customers survive the holidays. Snack box prices range from $16 to $25 (including shipping).