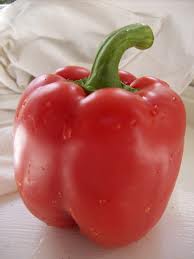 In summer, we need to be more conscious of getting enough water, especially when working out. With our bodies being made of 60% water, we need to stay hydrated to keep our organs healthy. If you become dehydrated, your body does not get the nutrients that you need, and it will be unable to control our body's temperature. This can lead to serious health issues, and even death. We have been told that it is important to drink eight glasses of water every day, but that is not always an easy task. Remember also that you can get the necessary liquid to stay hydrated from food as well. You can get up to 20% of the H20 you need per day by including these foods in your diet.
Cucumbers – High in vitamin C, iron, vitamin K, and vitamin A, cucumbers are in season now. They are a great source to help you to stay hydrated, because they are nearly 97% water, which makes them the top solid food for hydration. They are a great "on the go food" to nibble on, or you can make a delicious cold soup by blending them with plain yogurt, mint, and a few ice cubes.
Radishes – At one calorie each and 95% water, radishes are also high in fiber and zinc, as well as vitamins B6 and C. They add color to summer salads, and also add crunch and a spicy flavor. Try adding them to other vegetables when grilling for a zesty alternative to potatoes. Simply brush with olive oil and grill.
Bell Peppers – Red, green, or yellow, peppers are up to 93% water and chock full of fiber, thiamine, potassium, niacin, and vitamins C, A, and B6. They are great to slice up to munch on after a workout, and are a great alternative to celery and carrot sticks that can get old fast if you snack on them often.
Watermelon – Nothing says summer like a thick slice of watermelon. At 91% water content, it is also very high in vitamin C, and it contains more cancer fighting lycopene than tomatoes. Delicious on its own, it also makes plain water more refreshing. Add some watermelon cubes to a pitcher of water to keep in the refrigerator to drink on hot days.
Strawberries – Fresh or unsweetened frozen strawberries will give you up to 165% of your suggested daily intake of vitamin C. Being made up of 91% water, they are also a great source of fiber, calcium, iron, and magnesium. Toss a few on top of a garden salad for an added punch, or use them in a smoothie after a workout with low-fat yogurt for a post workout recovery drink.