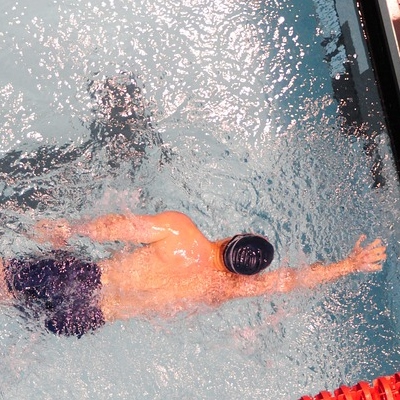 Swimming has long been sold as one of the best, if not the best, full body work outs. Every muscle group is worked. The required discipline to control your breathing makes it an excellent way to increase the body's ability to use oxygen. And the cardio benefits are outstanding.
The problem with swimming is that most people do not have the endurance to make swimming a viable cardio exercise. Face it, 20 minutes or more of laps are not for the casual swimmer. The issue is when you are running; you can stop and walk when you are exhausted. There are not too many places to "pull over" in a pool. However, with a little dedication, you can get to the point of a quality cardio work out to go along with the back, chest, legs, arms, and every other muscle you are working.
About 10 years ago, I was in a car accident and jammed my already bad knees. I could not run or do any kind of cardio without risk of further injury. So, I turned to the pool. I am a decent swimmer, but had zero endurance for laps. After just a few weeks, I was able to get a solid 20 minutes in with just minor breathers in between laps. Here is how I did it:
I started off by gauging my ability. I was about to do about three down-and-backs in an Olympic sized pool before I wanted to cry. Not very impressive.
I then decided to break it up a bit to keep me moving for 15 minutes. I started by swimming one length of the pool. Any stroke you like is fine, I prefer the breast stroke. At the other end, I held the edge for about 20-30 seconds to take a few controlled breaths. Then I swam back and did the same with my breathing. Every two to three lengths, I would supplement with the back stroke that is fairly easy to me.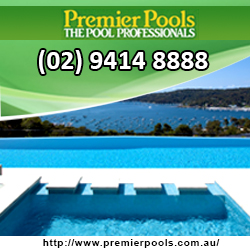 I did this three times a week for two weeks with the goal of 15 minutes in the water. I was able to feel the endurance build and could actually take it closer to 20 minutes by the end.
For the next phase, I did a full down-and-back or one lap. Then I stopped to catch my breath for 30-40 seconds. Again, I did this for about two weeks until I could hit 20 minutes.
Then I did three lengths of the pool before stopping and on and on. It took me several months before I could go a full 15 minutes without stopping, but the cardio benefits were apparent early on. I was able to drop my resting heart rate by seven beats in the initial six week timeframe. I have never noticed that fast of an decrease on any of my running plans.