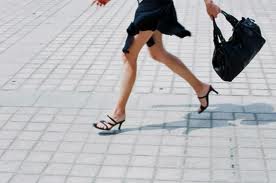 "I don't have time to workout!" is the number one challenge I hear from people when it comes to exercise. Well, if you're one of those people who doesn't have a lot of time to train each day, here's a solution to your problem:  all you need is 10 minutes and a resistance band!
This workout routine consists of only three "compound exercises" that are performed back to back in a circuit.  Compound exercises are perfect for the person who's short on time, because they target a variety of muscle groups all at once for a greater calorie burn.  Performing them in a circuit is a great way to increase your cardio respiratory function, while toning up and boosting your metabolic rate![youtube]http://youtu.be/qvzhBqAkWBE[/youtube]
And if you just don't have the energy and motivation to workout, then I suggest that you try some energizing exercises to bust you out of a slump and bump up your vitality.[youtube]http://youtu.be/hrs2WGVfplw [/youtube]
Leave me a comment on FriendYourBody.com.
To toning up in 10,
Melissa  Koerner