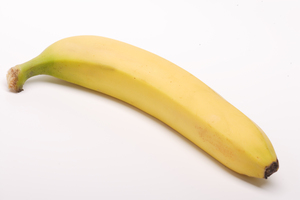 As I have expressed before, fueling up your body before exercising is a very important thing to do. Breaking it down to basics, carbohydrates should be your first choice of fuel to get your body the energy it needs. Second on the list are fats, but the good kind, remember? Stick with the Omega 3 and Omega 6 essential fatty acids. As for proteins, save them for after exercising!
You can choose to fuel yourself immediately before the workout, or you can have a prepared pre-workout fuel plan. Whether you are vegan or not, it is important to know when to eat what.
If you are working out within an hour of eating, you should be sticking with fruits. They will give you a great source of nutrition, carbohydrates, energy, and sugar. Bananas, apples, oranges, berries, mango, pineapple, and grapes are all examples of fruits to eat before a workout. You could also get natural sports drinks if you want something in a liquid form. Other sources of energy include ginseng, yerba mate, and green tea. For mental focus and stamina, try to incorporate coconut oil into your pre-workout snack.
If you have a workout coming up later in the day or even a few days from now, there are a few more options available to you. Here we go with the carbs! This is when you want to fuel up on the complex carbohydrates like pasta, potatoes, oats, and rice.  If you have time to plan your meals around your workout, you should be eating these carbs more than hours in advance of your workout. Supplement your carbohydrate foods with proteins and fats. Some great sources protein are dark greens, beans, tofu, tempeh, and seitan. As your workout gets a little closer, say 3 hours or so, grab a few snacks such as protein bar or a salad. Right before your workout, eat fruit.
You should try to replenish your body with nutrients within an hour. Many people prefer to drink protein drinks or meal replacements then. Nutrition in liquid form is typically easier for your body to digest than food that needs to be broken down. One meal replacement drink that is often recommended is the Vega Whole Food Health Optimizer. It's made from 5 different protein sources (hemp, pea, rice, flax, and chlorella), has 100% RDA of vitamins and minerals, Omega 3 and 6 essential fatty acids, digestive enzymes, and antioxidants.