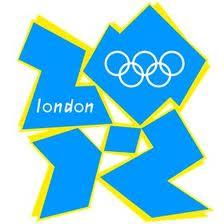 Many people are looking to represent the USA at the London Olympics this year.
Right now, the U.S. Olympic Team Trials  for Track & Field are going on in Eugene, Oregon at the University of Oregon. The meet takes place from June 21st to July 1st. It is the largest national championship track meet in the world. One of the most exciting events thus far as been the men's decathlon. There was a hope for the USA team to sweep and take 1-2-3 in London, but when defending champion Bryan Clay flopped, so did that thought.
Bryan Clay was the 2008 Olympic gold medalist in the decathlon and the silver medalist in the event in 2004. He had hoped to get a medal this year too; however, his performance at Track Town 2012 proved otherwise.
Clay, 32, fouled three times in the discus and even clipped the 10th hurdle in the hurdles. He finished 12th overall.
The extreme weather was not enough to stop 24 year old Ashton Eaton. Not only did he win the event at the Olympic track and field trials, but he crushed the world record with 9,039 points! The previous record was held by Sebrle, a Czech. His mark was 9,026 points, and it has been the record for 11 years. Eaton has only been a decathlete for about 5 years, so to see this much talent is a surprise.
He will be joined by two-time world champion Trey Hardee. He was the runnerup here with 8,383 points. Talk about a point difference!
There are many other spots to fill for the London Olympics; I'm excited to see who will fill the teams.
Also highly anticipated are the U.S. Olympic swimming trials. Those are coming up this week in Nebraska. People are very anxious to see which athlete will come out on top between ego-boasting Lochte or Phelps. Lochte claims that it is his time to shine now, but Phelps hopes to bring his A game to the trials. Phelps has decided that he is going to let the swimming do the talking this week. He realizes that jabbering about his opponent is not going to make him a better swimmer. This will be Phelp's last Olympic appearance if he progresses through the trial stages.
I have no doubt that he will, and when he does, he'll be there focused and ready to go.