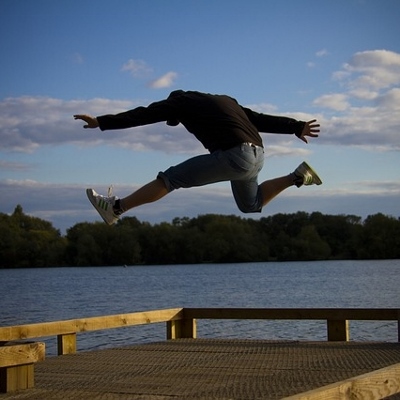 Welcome to the summer! This is the time of the year where the kids are out of school and we are excited to take the family vacations. However, I always fear getting out of my exercise rhythm while relaxing on the beach or chasing my kid who just saw Mickey Mouse. There are some very easy ways to exercise while away from your usual stomping ground.
The easy method and boring one is to simply go to the hotel fitness center. Very few of them are devoid of one. But that is rather boring.
I like to think like a triathlete (even though I am not one). You can do one or more of these workouts anywhere in the world. I have been a lot of places and never once to one where I could not either find a bike, a place to swim, or a running a trail.
An even better discovery is that most cities are trying to reach the younger populace and are adding running paths and even bike lanes. Why not take advantage?
Ask the hotel concierge or front desk attendant if they know where to find a running path. Or simply, just go. I love to run in new places and check out the scenery. I almost always see somewhere I would like to go later for coffee, a sandwich, or beer. I once found an old fortress turned into a pub while on a jog in a tiny German village. Never would have known about it otherwise.
I have been steered towards some great parks with running or biking paths. Most of these have breakaways where I could stop and do chin ups, dips, or some other obstacle. Not to mention, most parks are beautifully landscaped or centered around some natural feature like a waterfall, scenic overlook, or a river. Staring at nature's beauty has a way to take away the realization you are actually exercising.
The same goes for biking or swimming lanes. However, not all of us want to bike, swim, or run. We may want to pump some iron. Many places require a fee or even a membership. I have discovered that my military ID will get me some gym time in most places on a temporary pass. Some gyms (especially national chains) will offer a one week pass. I have told a few tiny lies saying I had some free time while on vacation and wanted to try out this chain before signing a membership back home. They will usually give me a day pass at least.