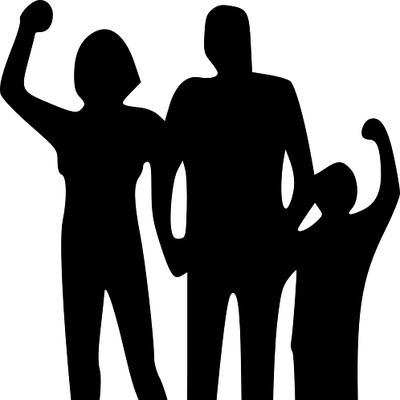 Vacations are a necessity! Without a break from the norm, we would all go crazy with the stresses we face on a daily basis. However, most of us fall out of our fitness routines while we are on vacation and it is a major reason that people state for stopping a workout regimen. That is not going to happen to you if you have a plan.
One solution is to set aside some time to go work out in the morning or plan a break in the action. This will most likely pull you away from the family though. Another solution is to get the whole family together and be active together.
I still remember going on road trips with my family and then my dad stopping at a rest stop to let us "burn off" some energy. At the time I was just happy to run around and play catch with my brothers, but after having kids, I get it. Especially nowadays when the kids are never more than arm's reach away from an electronic device, fitness breaks are even more vital.
A few ideas for the family to enjoy in almost any location are:
Go hiking – There are always unique hiking experiences no matter where you go. If you are in a mountainous area, take to the trails. Maybe a scenic overlook or even a jaunt up the hundreds of stairs inside of a lighthouse.
Fitness camp – Alright, this sounds bad on the surface; however, lots of places are known for a particular athlete or sport. If your kids are into soccer, see if there is a soccer seminar they would be interested in while on your trip. It is a great way to get some different perspectives and you already know they will enjoy the activity. I used to seek out different martial arts classes while on my trips and was never disappointed even if the quality was not what I was used to.
Play in the park – Take a break from the rigid schedule of one excursion after the next and head to a local park. It does not take much to get a family football game going. On one family adventure, we played some basketball at a local park. My grandma (at almost 90 years old) came onto the court and took some shots. Yes, she did "granny shoot" the ball and actually made several. It is a fun memory we all share and we were able to sweat it out as a family.
Fitness does not have to be complicated or even one of the latest trends, it just has to be motion. Create this culture in your home and while abroad and form memories of more than just shopping or laying on the beach.