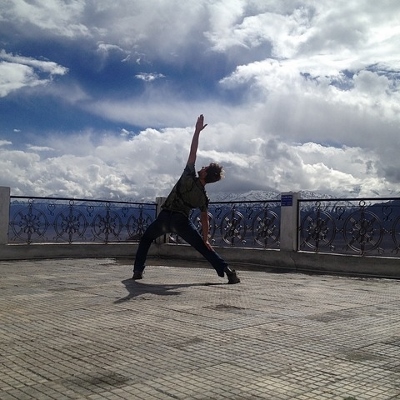 The last thing we want to do while on vacation is to get lazy with our fitness. Sure we can slack off a bit and allow our body to get some rest as we relax the mind too. However, a down week should be used to switch to a different gear, not to turn off the engine all together.
For many it is more stressful to find a gym with the same types of weight machines or whatever that you are used to back home. Do not stress over it. There are other options.
This is your golden opportunity to do something you would not normally explore. Get into the true spirit of vacation and live on the edge a bit. Always heard people talking about Yoga? Well here's your chance. Not to mention, you will never see these people again after you leave.
I explored this avenue while on a deployment. Where I was, I could not leave the base and there are not many manly men military type hosting a yoga class. So, I downloaded a video with a short yoga workout and tried it out in my room. It was meant to be a gear changer for my down week in between my change in lifting strategies. It did exactly that. I really enjoyed the principles behind the art form and the challenges of the moves. I have wanted to go to a studio in my area for some time now, but have had schedule issues with small children and such. The point is…I found something I liked by giving it a try.
If yoga is not for you, try something else. Many martial arts schools have open workouts where they will let you come in and test the waters. True martial artists love the arts so much, they are willing to let you explore so you can hopefully spark an interest.
Another idea is a rock climbing wall. There are clubs where these are prevalent, but not often advertised too well. For example, there is a Half Moon Outfitters store near me with a rock wall in it for a fitness group to use at their leisure. They also allow patrons to climb it during certain times. I have seen hundreds of ads from them, but none ever list the wall. A simple search did reveal the locations of rock walls in my area though.
There are hundreds of other ideas out there too. All you have to do is search for something you always wanted to do, but could not find the time or courage to do while in your home town. Remember on vacation no one will remember you and you can truly let your guard down. You never know, you may discover something you truly love and can do.