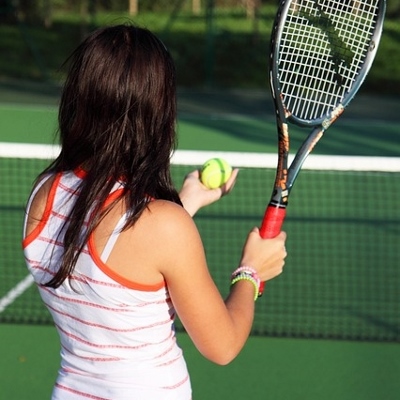 After taking a long vacation, it's often difficult to fall back into your cardio routine without a hitch. You might feel out of breath, weak or just unmotivated while working back up to your normal effort levels. To prevent this situation, you can work cardio-based sports into your vacation days. Gyms and local pick up games have all of the equipment you need to participate in fun sports activities. Check out the following three best sports options for your vacation time.
Basketball
Although many gyms have basketball courts for their visitors to use, you might get more enjoyment out of joining a local pick up game. You can find games nearby your vacation destination by going to this website or downloading the associated app. From there, just head down to the indicated court and ask to join the game.
Most people will allow you to jump right in, though if the court is full you might have to wait for someone else to drop out of the game. Basketball is an excellent cardio exercise since your heart rate stays in its target range whether you're playing offense and defense. When playing basketball, you're always on the move with very little downtime between plays.
Racquetball
If you prefer to spend your time playing sports alone in a gym, try racquetball. Although you can play this sport with friends, it translates to a single player game quite easily. Instead of smacking the ball between players, simply use the wall as your opponent.
You'll find yourself running briskly from side to side to keep the ball bouncing against the wall. Since you continuously hit the ball off the wall, you do not have a moment's rest while playing this sport. Be sure to plan regular break periods to help your heartbeat stay in its target range, and get the most out of this fun cardio routine.
Tennis
If you cannot get to a gym, find a hotel that features several tennis courts and equipment. You can ask people on the court to join you for a game, bring in your travel companions or request tennis opponents or lessons at the hotel's front desk.
You'll find your mind and body responding to your workout as you try to calculate just where the ball will land after each shot. You can either play a leisurely game of tennis or a high-impact one by talking with your opponent beforehand. Since tennis games get quite heated, remember to warm up before starting the game.
Reap the Benefits
You'll come back from your vacation just as energized and limber as before by working these sports games into your daily activities. You only need to participate in the games for an hour each day to burn more than five hundred calories while keeping your mind and body accustomed to the exertion. Once you return home, you'll be able to return to your cardio workouts without missing a beat. You might even want to add sports to your workouts after experiencing the benefits while on vacation.