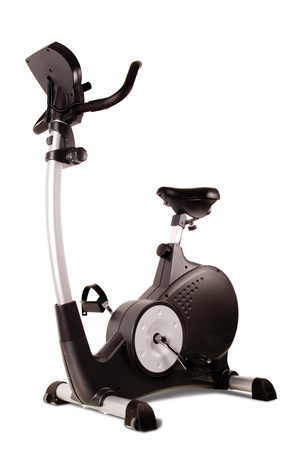 Where I live there is a good foot of snow on the ground. Running outdoors is not a very comfortable experience – plus I am terrified of slipping on the black ice that lies below – so I started going to the gym again. Running on a treadmill can get a little dull and boring, so I am currently taking the elliptical for a test drive. Here are a few tricks and tips I have found to get the most out of my elliptical workout.
1) Variety – To get the most of your workout, you need to have a bit of variety. This will give you the best results. You can switch between focusing on speed, on resistance, or on a combination. Try to alternate between going as fast as you can with raising resistance and moving slowly – but working hard.
2) Use a pre-set program – If you want the machine to do all the work, try a pre-set program. Stay away from fat burning, as it does not offer much variety, and try some of the climbing or stamina programs instead.
3) Go manual – If you are like me, and you like to catch up on crap TV while exercising on the elliptical, you can change the settings yourself in time with commercial breaks. Push yourself to go as fast as you can until the first commercial, then switch to resistance for the commercial, and then back to speed for the return to programming.
4) Use your arms – A lot of people get lazy on the elliptical and don't do the full range of movement available to your upper body. To get the maximum results from your workout, make sure you are moving your arms, and keep pace with your legs the entire time. This way you get a full body workout and burn even more calories.
5) Good music – If you aren't tuning out to TV, get a soundtrack to energize your workout. You can find some great exercise podcasts on iTunes, or iTrain. These can do everything from give your workout a beat, to help you adjust your speeds and push yourself to the limit.
6) Finish with a bang – For the last five minutes, make sure you push yourself to the extreme to get the most out of your workout. Be your own personal trainer, and cheer yourself across the finish line.
7) Cool down – Remember to conclude your workout with a cool down. Do not just jump of your elliptical trainer! You need to get your pulse down a bit before you go on to the next part of your workout.