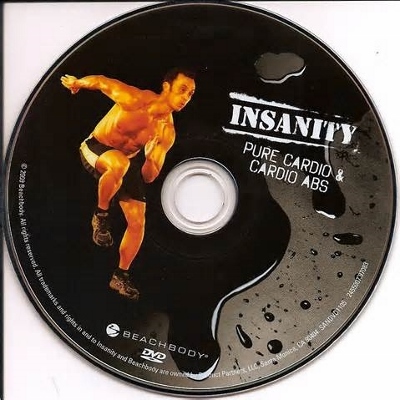 If you are looking for a quick and easy fix, keep looking. But if you are looking for a quick fix, this may be the answer for you. Insanity is not an easy workout, and if you are a beginner, expect to feel the pain, but for a fast change, this is one of the best video workouts out there and a great way to get your summer prep in to get you toned up for the beach, help improve your overall fitness and help you prepare for those summer races.
Also Insanity may not be the best option for a true beginner. It might be best to start with something a bit softer. But if you have the time and want a true push, then give it a go if your doctor clears you.
Max Interval Training – What makes Insanity so difficult, but so rewarding, is that it pushes you to your limit for short intervals with a brief recovery time before you move on to the next exercise. The workout also targets muscle groups so that while you are burning calories you are also building muscle tone.
Mix it up – The reason why you get such quick results with Insanity is because it helps you focus on muscle groups at the same time as you get a tough aerobic workout. You burn around 1000 calories per workout, but the results continue as you are using more energy to build muscle.
Plyo – Just like P90X, Insanity uses cardio and Plyometrics to push you to a great cardio workout and build leg strength. It also keeps things interesting. But this does mean that if you have knee issues, then this may not be the cardio workout for you. There is a lot of jumping involved so make sure you are wearing good quality shoes when you do these workouts.
Buy the original – Buying the complete DVD set is not cheap, but if you buy the set from the official website or an authorized seller, there are benefits. You will get support from a coach online, if you buy it through them. You will also get access to message boards and support groups. You can also send in your success pictures and get a t-shirt when you are finished. Also, you get the added bonus of having supported the makers and developers of this program so that they can continue to develop more workouts for the future.
I do a lot of video workouts because I don't have a lot of time to get to the gym, and Insanity remains one of my favorites. I plan to start it this month so that I can get toned down by the time I hit the beach!