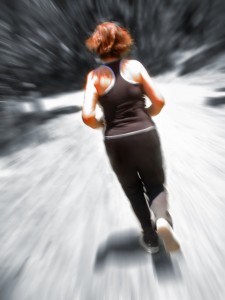 This year's Boston Marathon certainly turned some heads!  One item of news was about 81 year-old Clarence Hartley. He was the oldest runner of the race and ran it in 4:26:25. That's a whole lot faster than a lot of other people who set out to battle the 26.2 mile course! In the 80+ category, you have to run a qualifying time of five hours. He had originally qualified back in 2005, but had to forfeit his place due to chemotherapy. Not only did be battle lymphoma and prostate cancer, but he also served in two wars (Korean and Vietnam) for the United States Air Force. Then he spent years stationed in Taiwan, Japan, Thailand, Germany, and England. I'd say that's a pretty big accomplishment.
Here are the top five finishers for both men and women:
Men:
Geoffrey Mutai KEN 2:03:02
Moses Mosop KEN 2:03:06
Gebregziabher Gebremariam ETH 2:04:53
Ryan Hall USA 2:04:58
Abreham Cherkos ETH 2:06:13
Women:
Caroline Kilel KEN 2:22:36
Desiree Davila USA 2:22:38
Sharon Cherop KEN 2:22:42
Caroline Rotich KEN 2:24:26
Kara Goucher USA 2:24:52
On the women's side, Kara Goucher had a great performance even after giving birth to her son Colt a mere five months ago. The women's race was certainly fascinating, but much of the news revolved around the men's competition.
However, the biggest talk of the race was Mutai's speedy time. While the previous course record of 2:05:52 was set by Robert Cheruiyot last year, Mutai ran the race in 2:03:02. This obviously raises questions on just how fast the fastest marathon can be run; can humans break the two hour time? While Mutai set a new course record and ran a time that is the fastest that anyone has ever ran a 26.2 mile distance, it does not count as a world record. This is because the Boston course is slightly downhill from the beginning to the end. Yes, that's right, the site of one of the most famous marathons in the entire world is not certified as a record-quality course by the International Association of Athletics Federations or the United States Track and Field Association.
This is because it violates two rules. One rule is that there can't be a net elevation loss of greater than one meter per kilometer, and Boston is at three percent. The second is that the course has to begin and end within 50 percent of the race's distance, but Boston's relationship is at about 90 percent.
So, if you're planning on breaking records…go to London or Chicago instead.