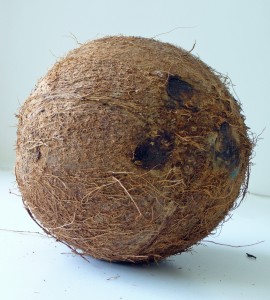 Are you nuts for drinking coconut water? There are so many different types of recovery drinks out there, but one of the more natural ones that you might want to get into is coconut water. Note, we will be chatting about coconut water here, not coconut milk, which is a bit different. However, coconut milk is also great, and is fantastic as a non-dairy milk substitute in smoothies or other nutritious drinks.
Coconut water comes from immature coconuts (do not worry, they won't make you immature). It is the water that is in the coconut before it becomes absorbed and turned into meat. That being said, it is pretty much fat free and is essentially just 95% water with some minerals and vitamins. Coconut milk, on the other hand, is coconut meat that is grated and strained.
In terms of using coconut water as a sports drink, one of the great things about coconut water is that it has 15 times the amount of potassium than a normal sports drink, such as Powerade. It has about 470 milligrams for every eight ounces. That's about one banana's worth of potassium! If you are into sports, you probably know that potassium is necessary for a good recovery. Potassium helps with re-hydration because this electrolyte helps to maintain fluid balance in your body. It can also help with muscle cramps because it helps with smooth and skeletal muscle contraction.
Coconut water also offers a light drink option that is different from water. Some people just need something other than water to get them through a workout and coconut water is a good alternative. It certainly does not hurt your workout! It also is not as overpowering as a protein drink or a sugar packed Gatorade.
Unfortunately, coconut water cannot be your jack of all trades recovery drink. it does not have that much sodium in it, so you will need to find a way to replenish the sodium that you lose during your workout. However, the 30 mg (per eight ounces) that it does provide, is usually enough for some who is doing a light workout.  If you find yourself doing a hardcore gym session and sweating a lot, then you will need more sodium in your drink, but most people can get away with the amount that coconut water does provide.
In the end, it comes down to personal preference. Coconut water is not really going to hurt your diet and it certainly a more natural option over the sports drinks that you can find these days. Nowadays, you can find coconut water in your local supermarket. Two of the more popular brands include Zico and VitaCoco.