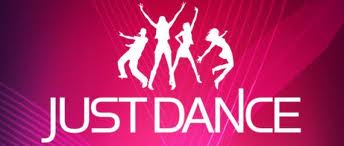 I have admitted before that dance workouts are not my favorite. I end up feeling uncoordinated and confused. But when you mix dance workouts with video games I can play in my own home, the challenge is a little more exciting. There is the motivation of being driven by getting points and getting up to the next level, there is the relief that no one else is watching you make a fool out of yourself, and then there is the fact that the game works with you, and you can take it slowly and build up to a harder level at your own pace.
Dance Dance Revolution, and the many versions of Just Dance are great examples of workout dance video games you can play on your Wii, your Playstation II/III , or any other device you may have available.
Dance Dance Revolution requires a mat, which takes up some space, but it also has moves that keep you thinking. You dance to patterns on the mat and move to the music. The early routines are slower and easier to get through, while the advanced levels get faster and involve more complicated footwork. You can choose to see how many calories you burn doing Dance Dance Revolution, and it can be easy to get caught up in the game so that you lose track of what you are doing.
Just Dance is a game that builds more on modern dance routines and does not require any sort of dance mat. You simply need to move your controller in time with the images on the screen. Just Dance may appeal more to a younger audience, because some might feel silly performing some of the dance moves. These moves are less about just moving your feet and more about getting your entire body to move. There are a ton of Just Dance video games to chose from some that appeal to younger kids and some that are aimed more at an older audience. My favorite is Just Dance Greatest Hits.
Either way, doing a bit of dance workout with your video gaming device is a great way to workout at home, lose some pregnancy weight or just keep fit. And there are certainly enough versions of the game to keep you interested for quite some time to come!