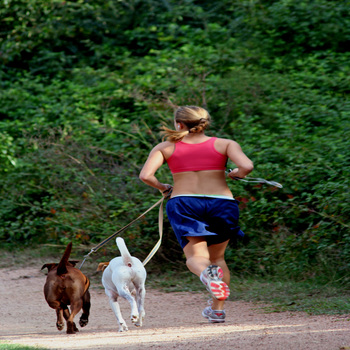 Exercise trends come and go, and like most fashion trends, old trends become new again. Many of us tend to wear what is comfortable when we go to the gym with little emphasis on fashion. There are some new trends that are geared toward those who would like to be a bit more stylish when working out. There are some new options, and some old trends returning. Would you wear any of these fashions to work out at the gym?
Skirts – Skirts in workout wear are really popular right now. They are made like a traditional skirt in many patterns, and many fabrics, including sheer fabrics. They have an attached boy short, traditional running short, or leggings underneath.
Designer Gym Bag – Another popular trend is in gym bags. No longer are people carrying the old nylon or canvas bag to the gym to tote their workout wear, towel, and accessories, but they are buying special designer gym bags for the chore. These are available in styles for both men and women, and the average cost is $500.
Sports Bra and No Top – Since the sports bra was first introduced over 30 years ago, manufacturers have come a long way in making them more attractive, instead of simply being practical. Many women are now wearing their sports bra without wearing a tee shirt or other top.
80's Style Workout Wear – There are new pieces available now that are a flashback of the 80's. Headbands, leg and wrist warmers, and French cut leotards are everywhere.
Neon Clothing – I will venture to guess that the flood of neon colors in exercise wear corresponds with the 80's inspired trend. Everything from tops to sneakers, there are neon choices for both sexes.
Studio Flats – Ladies have fallen in love with the ballerina flats to run errands, or to even wear as a comfortable alternate to heels. They are available in just about any color and style imaginable. Playing off of this trend, designers are making studio flats, which look like ballerina flats, but are made with breathable materials in an assortment of designs.