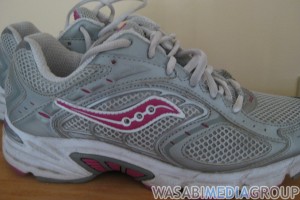 Sitting in volleyball or track practice, I cringe when I hear the word being spoken, "Hills." A dreaded word. On a run, on a bike ride, hills are menacing; they are threatening. They loom in front of me, and only seem to grow as I get closer. Yet, as inherently evil as they may seem, there is a reason my coaches include hills in our training: hills are a valuable tool to include in one's exercise in order to improve one's overall performance.
Why to Run Hills: After adding hills to your routine you should soon find yourself feeling stronger, quicker, and lighter on other trails. Hills provide more resistance than a flat trail, so you strengthen your legs, ankles and overall fitness.
How to Run Hills: During hill training, the focus should be to keep your normal pace while going up the hill. However, this doesn't mean you run the same way because you will lose a lot of energy that way. As you go up a hill, shorten your stride (similar to the way you might lower your gears on a bike), and rather than push your way forcibly up the hill, try to "bounce." Others describe this as an "ankle-flicking" motion as opposed to "explosive" motions. You should try to stay upright and look up ahead rather than at the ground.
When to Run Hills: Like all good things, hills should not be overdone. Hills, by their nature, are hard on your muscles and joints. Adding heavy hill training to your exercise once a week is more than enough; a 10-day cycle is used by many.
Where to Run Hills: What you want to look for is a loop where downhill is at least three times longer (ergo less steep) than the uphill. This helps prevent added stress on your feet when gravity is helping you accelerate on the way down.
So, next time you have the choice between the easy road and the menace, take the high road. Soon, the menace will be your friend, and those easy roads will be even easier.