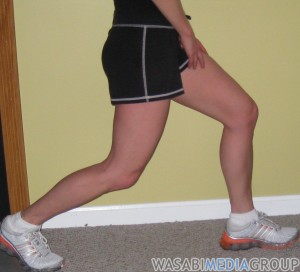 Here in the United States, we want results fast. That's why we love fast food restaurants, that's why many people want to vote President Obama out as the Commander-In-Chief because the stimulus package hasn't been effective yet, and that's exactly why a lot of people turn to cardio workouts at home now-a-days especially the "Bodyweight Cardio"  in an attempt to lose body fat and to improve their overall health.
Now more than ever, people don't work out very often because they don't have the time to go to the gym. Well, home cardio workouts can be the ultimate solution to this excuse, I mean problem. In fact, a fifteen-minute cardio workout can be more effective in helping one to lose weight and to improve health than spending the whole day in the gym working out. Plus, you even save a lot of money by adapting to a home cardio workout.  You don't have buy your cardio equipment to get the best results.
The bodyweight cardio is a workout that helps you to not only burn fat but increases your heart health and most importantly helps to keep your wallet as full as it can be. The bodyweight cardio is a series of different workouts that is completed with little or no rest until the end of a set. These exercises include jumping jacks, squats, elevated push-ups, spider-man push-ups, and mountain climbers. The one thing that all these exercises have in common is that they engage a lot of muscle mass at one time. These exercises are different than traditional cardio workouts because these exercises involve big compound movement over isolation exercises. These exercises will allow you to burn more calories while you are working out and will allow you to keep your metabolism elevated for a longer period of time.
For beginners, the bodyweight cardio workout is especially hard because people usually get little to virtually no rest between exercises until the end of each set. However, this is why this workout is so unique, and this is what makes it so good for you. Additionally, this workout will allow you to build lean muscles while working out.
As we all know repetition is the key to helping you get the best results out of any workout and that is especially true in the bodyweight cardio workout, as it can help you to build lean muscles and get fit more quickly.