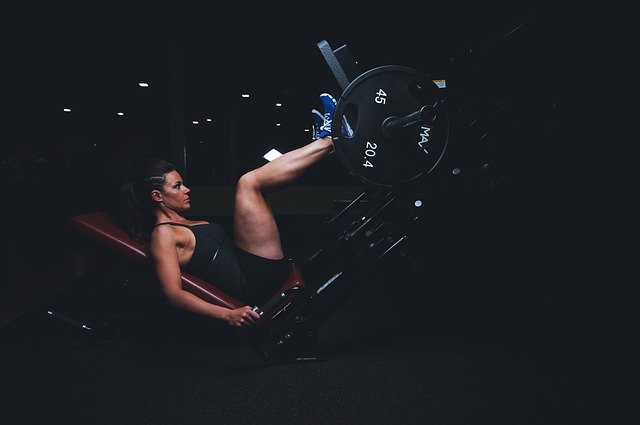 With summer right around the corner and the temperature creeping higher, it's time to trade in those big, bulky sweaters for short-sleeved or (dare I suggest) sleeveless shirts. After a long winter of hearty stews and fresh from the oven bread, you may think you'll just sweat this summer out in your sweater, thank you very much.
However, there's no need for that! With a modified diet (Bye bye, stew; hello, salad) and some time at the gym, you'll be on your way to your best summertime body. Plus, there's no saying that you can't keep that body in shape all year round.
Now comes the tricky part- creating a workout that you'll stick with. The biggest part of the decision is whether to workout at home or join a gym. Let's look at the options.
Join a gym
Yes, this will come with a monthly fee, but it will allow you access to all sorts of gym equipment and possibly group and/or individual training. When you become a member, you'll have access to commercial gym equipment. That means you'll have some of the best equipment available. Heavy duty weight benches, racks with untold amounts of weights to choose from. It's the workout version of paradise. So many options- where do I begin?
Create a home gym
You can skip the monthly fee and build your own gym at home. For the best workout, you will want to purchase a few items. If you have the right budget, you could buy not only what you need, but also schedule the gym equipment installation. Yes, this may initially cost more than a membership, but then the equipment is available forever. Plus, there's no excuse to skip a workout- everything you need is at home.
Once you've decided on whether you want to go to a gym or build one at home, it's time to determine your routine. Pick the time of day, the length of the workout, and the frequency. Ideally you will workout for at least 30 minutes, three to five times a week. Whether you do that at the start of your day, your lunch break, or the end of the day is up to you. Just make sure it's consistent.
Now, get going! You will be amazed at how soon you feel your energy increase. With a little dedication, you'll be ready to switch to your summer wardrobe.