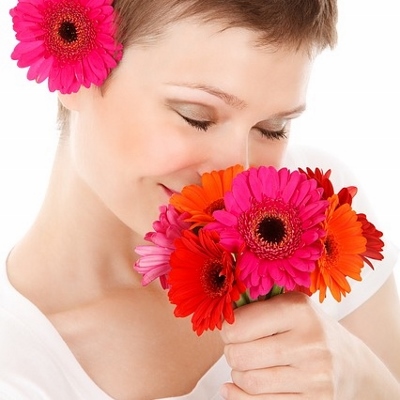 As April showers work on nourishing the May flowers, you can gear yourself up for a mood boost from these amazing blooms. Flowers have bright, vibrant colors that catch the eye and encourage positive imagery. Upon coming in close, the heavy scents may improve your mood, inspire creativity and lower stress in an instant.
Although coupling your flower-filled adventures with a brisk walk is the simplest way to bring in positive energy, it's possible to keep the vibe going by bringing a bouquet indoors. Instead of nabbing your neighbors buds (with permission, of course!), have a bouquet custom made at your local flower shop. By doing so, you keep the spoils of your neighbors' hard work firmly in their yards and capture the exact scent-based benefits you need.
Try a fragrant blend featuring any of the following types: lavender, gardenia, carnations, jasmine, amaryllis, petunia, rose and daffodils. You can place a stick of cinnamon or vanilla in the vase to complement the chosen scents for a bigger boost in benefits. Place the flowers throughout the areas you frequent often, such as on the dining room or bedroom tables, to continually stay in a good mood, no matter where you are in the house.