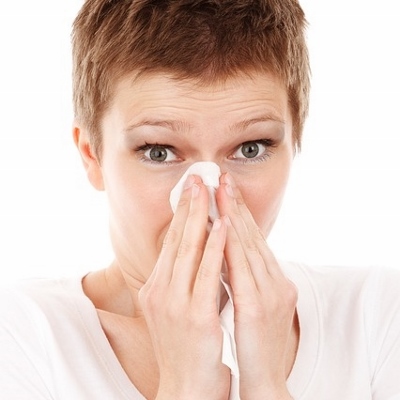 Few of us make it through the fall and winter months without cold or flu symptoms. Following are the tried and true natural remedies that we use in our home for treatment the minute we feel symptoms coming on. Most of these remedies are powerful anti-inflammatories that will help to heal and soothe.
Honey Turmeric Paste – Use for sore throats and excess mucus. Mix equal parts turmeric and raw honey into a paste. At the first sign of a cold, take a teaspoon full every hour for the first few hours until symptoms begin to subside. The paste does not need to be refrigerated and can last for up to two to three days. If you do not like the taste of the paste on its own, you can add it to hot tea.
Ginger, Lemon and Green Tea – Soothe a sore throat by combing a tablespoon of sliced or grated ginger root, juice from half of a lemon, one green tea bag (Numi Tea is one my favorite brands) and a cup of boiling water. Repeat as often as needed throughout the day. Optional: You can add raw honey or the honey turmeric paste.
Ear Oil – is effective for prevention and/or relief of a sore throat and earache.   Dr. John Douillard author of Perfect Health for Kids recommends using ear oil once a month for preventative reasons during the dry months of winter to keep the eustachian tubes lubricated.  Dry Eustachian tubes lead to irritated mucous membranes and the production of excess mucus, making it the perfect breeding ground for infection.  The oil usually has a base of olive, sesame or castor oil with garlic and other essential antibacterial oils like tea tree and oil of oregano.  You can make your own or purchase at your local health food store.
Hydration – Water, we need it for every bodily function.  Gargle with (sea) salt water to alleviate throat pain.  Use a humidifier to soothe cold, flu, dry skin and respiratory symptoms. Irrigate nasal passages with saline solution to heal sinus infections.
Umcka Cold Care – soothing, alcohol-free syrup that shortens the duration of a cold, and reduces its severity. Plus, the syrup tastes so good; you won't believe that it works! I purchase mine at my local health food store, but you can also find it here.
ASAP Silver Sol 30 ppm – Silver Sol is my go to remedy for almost any aliment (remember Windex in My Big Fat Greek Wedding). I use it any time I feel a cold or flu coming on, and I also apply it to cuts and abrasions and have used it to cure pink eye. There are many brands of Silver, but ASAP Silver Sol 30 ppm is the only one I have experience with.
Disclaimer: These natural remedies do not take the place of medical advice from a qualified healthcare practitioner, and you should seek medical attention when necessary. It has been my experience that when taken early enough, these remedies have saved me many trips to the doctor's office.