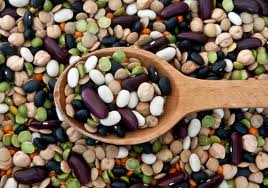 The Fiber 35 Diet was developed by Brenda Watson. It appears to be a difficult diet when you first start, but if you can stick with it, you can lose 8 pounds in the first month, and then an additional pound each week thereafter. It offers a free membership online to help you track your calories, and it offers recipes that will help you with the designed eating schedule.
In the beginning phase, which is for the first month, you will cut your caloric intake by 1000 calories from what you normally eat as long as you do not go below 1200 calories per day. After this phase, you will cut your caloric intake by only 500 calories. The magic to this diet is that you are taking in 35 grams of daily fiber, which is supposed to keep you feeling full, resulting in weight loss.
The main advantage of the diet is that even if you are unable to stick with it, you will be eating healthier foods, and you will feel more energetic and pick up better eating habits. Also, the online membership is user friendly and offers many choices, so you will be able to find foods that appeal to you.
There are some disadvantages, as with any diet. The increased fiber can cause bloating, gas, and diarrhea while your body adjusts. You will need to increase your water intake until these issues subside. For dairy lovers, this diet is not for you. There is very little dairy as an option, so if this is your downfall ,you may want to check into a different diet. Some reviewers of this diet also say that it is more based on shakes than actual healthy foods. This is a red flag for me, because it is sold through an infomercial which causes me to question its credibility.