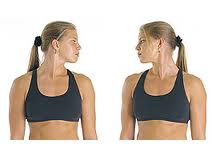 If you are looking for a way to switch up your upper body workout and add a bit of variety to your regular routine, there are a lot of fun apps to download for inspiration. Here are some of my favorites.
Daily arm workout: This app allows you to choose the length of time you want to do a workout and then gives you a group of exercises and a time in which to do them in. It is a fun way to get in a quick upper body workout without having to think too much about it. You can combine with other apps to target other areas of the body. There is a free version of the app that will give you a chance to test drive it before you commit.
Arms: Like the app mentioned above, this app gives you a series of upper body exercises that help target your arms and upper body. You can choose the difficulty level or choose a mixed level practice. There are detailed explanations of each exercise, and you can earn badges as you complete different achievements.
1000 exercises: This app will set you back a bit, but it gives you a huge variety of exercises, not just targeting the upper body, that you can use to design your own workout. You can select from a group of exercises and then watch videos to make sure that you are doing the exercise correctly. There are ways to watch both men and women do the exercises so you can find what works best for you.
Push up pro: This app gives you a selection of workouts, from 10 minute pecs to a beginner's workout. You get images of the push up, and you can mix it up once you learn the different push ups by trying different routines.
5 minute chest and upper arms: Looking for a quick workout to get going in the morning and work your upper body? This app keeps things interesting by giving you a different workout every morning to keep you on your toes. You can also choose what level you want and what you want to target. This is part of a series of 5 minute workout apps that you can combine with other regions of the body to get a full workout.