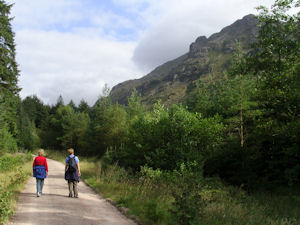 School is out and vacation time is here. If you are ready to get away and relax but are concerned about abandoning your fitness routine, you can easily incorporate workout activities with leisure time. No matter where you go on vacation, or when, you can infuse fitness into your fun.
A mountain getaway can offer opportunities for wondrous nature hikes among the trees, ridge and rock climbing, or spelunking in various mountainside caves; in colder climates, skiing and snowboarding can add verve to your vacation days. A nice riverside or lakeside resort can provide swimming, paddle boat, rafting, fishing, waterskiing and parasailing options. A tropical island or mainland coastal excursion is an ideal location for a walk, horseback ride or bike ride along the beach. You can even take a surfing or scuba diving lesson, play Frisbee along the shore, or look for opportunities to participate in a local activity involving dance. Even an in-city vacation can be adapted for exercise. You can walk to nearby attractions instead of going by bus, cab or car, or make use of the hotel pool or fitness center.
Vacationing does not have to disrupt your diet either. Making smart food choices is possible, even when eating out. Many restaurants offer fare for the fitness-conscious, but even if they are not on the menu you should ask your server about healthier options, or see if you can order half portions. Ordering fruit or a side salad instead of potatoes or drinking sparkling water instead of soda are simple substitutions that can help reduce caloric intake. When eating salad, refrain from drenching it with dressing. Ask for the dressing on the side, and dip your fork in for flavor with each bite. These small efforts will help keep you on track, even when you are off the beaten path.