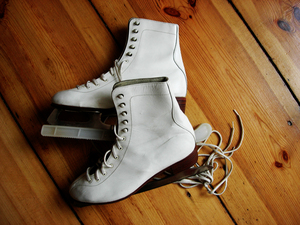 Are we intelligent because we exercise, or do we exercise because we are intelligent? I suppose it's like the age-old query what came first, the chicken or the egg? Discovering what the answer is would be a feat in itself, so therefore we should just keep an open mind to this question.
We have learned so much about being active and it's benefits in many studies over the past several years. The human body is a wonderful, mysterious, complex work of art, and we should take advantage of it by putting it to motion. There is a reason why we have arms, legs, and most important a brain.
I don't believe we were born to be sedentary creatures especially during the winter solstice. We have a tendency to settle in so to speak and want to hibernate when days are the shortest and cold weather becomes the norm.  We should at least devise some sort of regimen for the remaining 88 days of lethargy. The next cycle will be our rebirth, as spring will arrive on March 20, 2012. I propose we at least keep ahead of the game so we don't have to cram and race against the clock to get in shape when spring finally arrives. Being able to don our summer attire is our biggest test, and if we at least become moderate students while on hiatus, we can reap the benefits. Just think of it as studying for your finals and doing some pre-testing.
Here is a list of some activities we can enjoy indoors and outdoors and the calories burned to keep active during this dormant period:
1)    Hula-hoop – Spin that hoop around your waist for 30 minutes, and it could burn as many as 200 calories.
2)    Zumba – A one hour class or an electronic game session equals 500-800 calories.
3)    Walking in Place – Walk briskly on an even surface for a mere 15 minutes and burn 85 calories.
4)    Jumping Jacks – Just 10 minutes equals 90 calories.
5)    Yoga – For 30 minutes you can burn up to 135 calories.
6)    Low Impact Aerobics – 20 minutes is 110 calories gone.
7)    Ice Skating – If you are able and have access you can burn 250 calories for a 30 minute skate.
8)    Snow Shoeing – If you live in a snow belt area like me, this activity will result in a loss of 185 calories for just 20 minutes.
9)    Jogging – 30 minutes will result in 200 calories burned.
10)  Snow Shoveling – Believe it or not, 20 minutes will burn 140 calories, but be mindful of your back, and make sure you use your legs with this activity.
These are just a few workouts that you can utilize during our shortened days of winter; there are many more, which I did not include. Be alert, and remember to keep the pace that's right for you. Before you know it, we will be ringing in 2012 with a mini-me version of yourself.
Happy, peaceful, and safe holidays to all!